A Book a Month
We can send a book a month for six or twelve months - the perfect gift. More »
14 January 2018
The three books for April have gone to the printer and will be in the shop by mid March (please apply to Lydia if you would like a review copy/copies). We are quite excited about them as they are a very strong trio: the final Dorothy Whipple novel (sadly), a 1948 satire by Marghanita Laski on what the Tories are really after, and a 1918 novel by a writer called Rose Allatini about a gay conscientious objector. Here is the endpaper for the Dorothy Whipple novel Young Anne.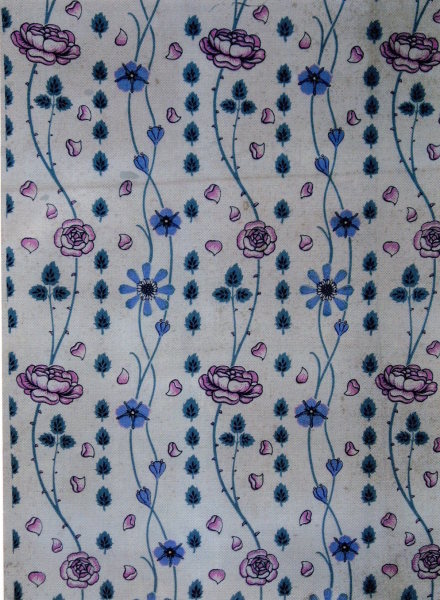 Some of us are off on holiday: not wanting to make anyone envious but here is where we shall be in a couple of days.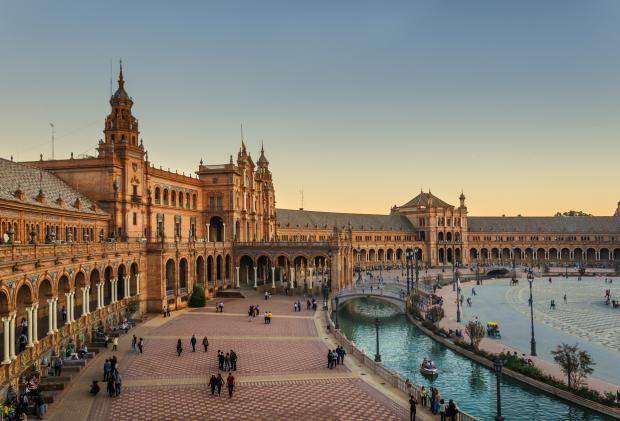 This is Seville, and on Monday, when Lydia and Phoebe are opening up the shop, we shall be sitting in a café nursing a coffee, deep in the Lonely Planet Guide (n.b. the shop is in the new Lonely Planet Guide to London) and reading our holiday author of choice, Nevil Shute, as well as a novel called A Gentleman in Moscow by Amor Towles about which we know nothing but it comes very highly recommended.
After a quick wander (by train and bus) round southern Spain and Morocco, we shall return to – royalty statements. This is an annual stress, but a crucial one because if Persephone did not pay its copyright holders it would not be a 'proper' publisher, and this it definitely aims to be. So every February quite significant amounts are paid out in royalties and we are very pleased to do this because it means we are selling quite a significant numbers of books. Sometimes people who come in to the shop assume our book are out of copyright. We explain that that only happens seventy years after the author's death, so anyone who is happily still living or who died after 1948 is receiving royalties – or their Estate or the agent which controls the Estate or their family is receiving them. (But not each year: in the case of not such good sellers, e.g. poor Lettice Delmer: we let the royalties accumulate and only pay the family every three or four years since, alas, an annual amount would be too insignificant.)
There were two highlights last week: hearing Polly Toynbee (whom, we are proud to say, is one of our preface writers) talk about 'Can Brexit be stopped?' She was absolutely superb, with marvellous delivery and an intelligent, humorous and friendly way of responding to the questions afterwards. The gist is that unless something unexpected happens she believes the best we can hope for is Norway; and then in ten years time when the old have died off the young can apply to re-enter the EU. Which is a bit depressing. Many of the questions played around with the idea of a second referendum after we know the terms of our departure next October. But then the Leavers might win a second referendum. However, everyone was so interesting and quick-witted that we left just feeling a lot better.
The second highlight was going to Hanna at the Arcola. This was a 75 minutes monologue acted by Sophie Kahn-Levy and written by Sam Potter, also superb.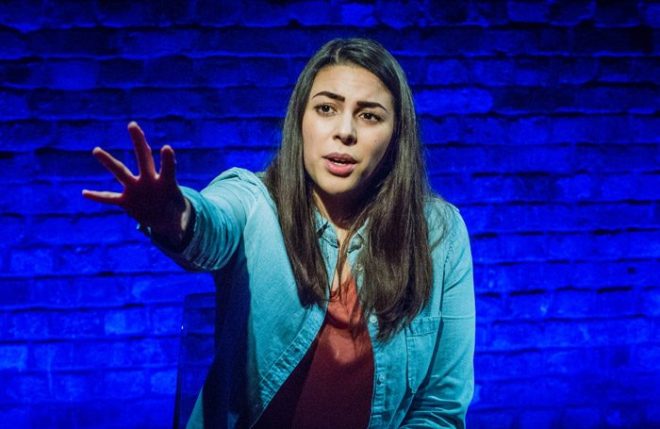 It was in some ways a new art form because it mixed monologue, characterisation, drama and emotional intelligence in a very new and original way. Do try and catch Hanna either at the Arcola next week or on its ten venue tour to Cheltenham, Oxford, Canterbury, Bedford, Luton, Exeter, Mold, Liverpool, Greenwich and Cardiff (details here).
There was an excellent article by Simon Jenkins about why it matters that most of a drama like The Crown is invented: 'The viewer is offered no guidance as to what is true and what is false'; we were very glad to see that FrancesMcDormand, who stars in the (brilliant) film of Miss Pettigrew Lives for a Day has won a Golden Globe; there was a horrifying piece in the New Statesman pointing out that in the last six years the UK has lost 343 libraries and 8000 jobs in libraries, whereas in Germany libraries like the one in Stuttgart have longer opening hours and millions more visits a year.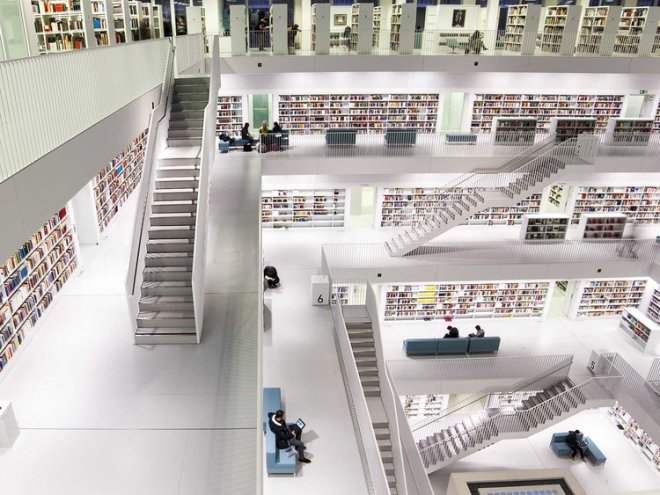 There was an article by Erica Wagner about the excellence of Call the Midwife; we were very pleased that Lily Cole was asked to be a 'creative partner' in the celebrations for the bicentenary of Emily Bronte's birth and admired her response to the (one) objection; the death of Gavin Stamp was a devastating event for us conservationists: he will be hugely missed. And, finally, a 1954 postcard from Patience Gray suggesting the title for her and Primrose Boyd's cookery book (which we publish). It was unearthed by the author of the new biography, Adam Federman.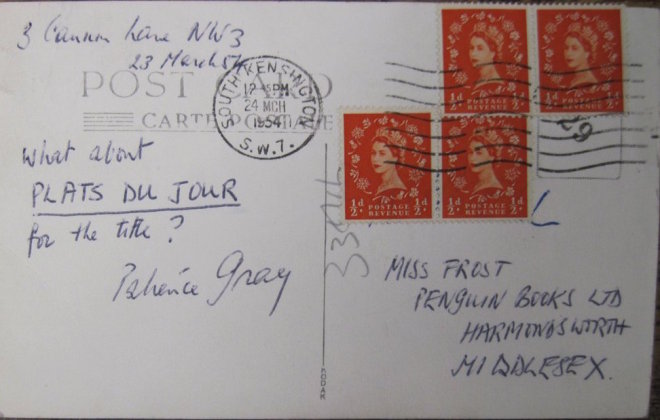 Nicola Beauman
59 Lambs Conduit Street
choosing a selection results in a full page refresh
Opens in a new window.
Opens external website in a new window.
Back to top