A Book a Month
We can send a book a month for six or twelve months - the perfect gift. More »
18 March 2020
WE ARE SORRY TO DISAPPOINT VISITORS TO PERSEPHONE BOOKS BUT THE SHOP WILL BE CLOSED FOR THE NEXT TWO WEEKS.       PLEASE NOTE THAT MOST OF OUR BOOKS ARE SOLD BY MAIL-ORDER – SO PLEASE ORDER FROM  www.persephonebooks.o.uk  AND WE SHALL SEND THE BOOKS OUT STRAIGHTAWAY.
Well, this is the notice in the shop window. We hope so much that two weeks is not absurd, but who knows? But the immediate problem is that word 'straightaway'. We are overwhelmed with orders. Lydia has had to emerge from, I was going to say retirement because that is what people usually emerge from but of course it's maternity leave, or rather she has been locked down, chained to a baby's hungry mouth, for three months. Meanwhile, those of us who are really locked down rather enjoyed it at first but by day four were less happy and the idea of this going on till the summer (they have cancelled Glastonbury for heaven's sake) is deeply sobering.
Of course it will sort out. Maud and Rosie and Emily, as well as Lydia, will be doing their utmost to get all the outstanding orders out before tomorrow (many of them are for Mother's Day but look here people why did you leave it so late to order?). Then a contingent of us will be in at the weekend filling the shelves and working on the new Biannually (which goes to the printer on April 1st and should start arriving three weeks later).
And our private shorthand for what is happening is Hopkins. If you have not read The Hopkins Manuscript by R C Sherriff you must do so. Obviously there are hundreds of science fiction novels but that is the one that says it all. Alas.
And other news. Is there other news?Not really. After reading Polly Toynbee,  an anonymous doctor with his 'creeping sense of dread' and the man who dubbed Boris Johnson's idea of herd immunity a satire: well, the only thing to do was creep under the duvet and stay there for several hours, finally emerging to watch an episode of Call My Agent (heartfelt thanks to the people who made it) and eat some hummus on toast.
There was a very sweet quarter of an hour on Radio 4 about 'our' author Mrs Oliphant here. (Though, as ever, the BBC would rather have teeth drawn than admit that one of Mrs Oliphant's books is in print.)
And we were rather late to the party but delighted to discover that Adam Mars-Jones wrote about The Squire in the London Review of Books at the end of last year. He was reviewing Helen Phillips' The Need and wrote: 'Motherhood isn't a particularly common central subject for treatment in fiction [he obviously doesn't read Persephone books].. Nevertheless Phillips is working within a tradition, one starting point for which might be Enid Bagnold's 1938 novel The Squire, which describes the 'strange, concentrated life, that no man knows, shared with the cat in the stable and the bitch in the straw of the kennel, but lit with the questions of the marvelling human brain'. Bagnold's book's most heightened passage is a description of labour, as a pain to be tuned into rather than fought, a flame that does not burn. There isn't a lot of plot in The Squire, but plot is only one form of the sense of necessity required to provide a book with a power supply, and there's nothing much more charged with necessity than a full-term baby's passage through the birth canal. The unnamed heroine, in her forties and already the mother of four children, thinks of herself as 'the squire' because her husband is absent in India, and his functions as head of the household devolve onto her. It's a well-staffed household in a village by the sea. She prefers her children's talk in all its freshness to any conversation she could hope to have with contemporaries. It seemed to Bagnold that 'if a man had a child and he was also a writer we should have heard a lot about it.' She set out to make The Squire 'exactly as objective as if a man had had a baby', even if objectivity would not strike most readers as the keynote of a passage like this: 'Behind the fold of the tablecloth, behind the sheath of skin, hanging head downwards between cliffs of bone, was the baby, its arms all but clasped about its neck, its face aslant upon its arms, hair painted upon its skull, closed, secret eyes, a diver poised in albumen, ancient and epic, shot with delicate spasms, as old as a Pharaoh in its tomb.' The descriptions of breastfeeding come closer to satisfying this criterion, thanks to the scrupulousness of their notation. Bagnold took notes on motherhood from the time of her first baby's birth in 1921, and in The Squire she carefully differentiates the stages of the newborn's awareness. 'He fed greedily at one breast, and as his mother passed him over her body in the darkness he snuffled in a passion of impatience, learning already that there was a second meal, seizing the nipple, choking, and sinking to hardworking silence.' Even the use of the word 'nipple' was controversial in 1938; H.G. Wells reported that the book made him feel as though he'd been 'thrown into a washing basket full of used nursery napkins', though his tone seems closer to mock outrage than to the real thing.'
I was going to recommend the Foundling Museum's Portraying Pregnancy: from Holborn to Social Media, an excellent exhibition, but presumably it is shut too by now. It reminds us of the astonishing fact that 'until the twentieth century, many women spent most of their adult years pregnant.' Very thought provoking.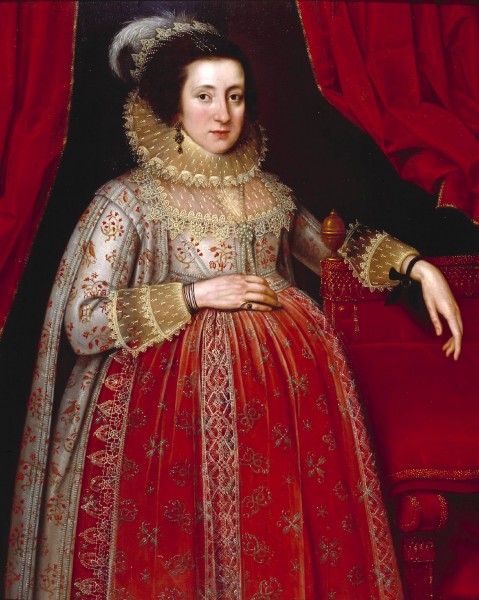 Finally, do read this post by our friend and neighbour Ben Pentreath. The traders in Lamb's Conduit and Rugby Street are a very solid group and everything he says so beautifully is echoed by us. We had not realised Ben was in New York at 9/11. We were in the shop – we had been there for three months, since June 4th 2001 – and were alerted to the horror by my husband ringing from a steel works in Roumania. Luckily in a way we did not have a television. The shop was empty (as it often was in those days, before Lamb's Conduit Street was 'on the map') and we made tea and fretted. Now we are at home making tea and fretting and have the same doom-y feeling that life as we know it has changed for ever.
Nicola Beauman
Lamb's Conduit Street
.
choosing a selection results in a full page refresh
Opens in a new window.
Opens external website in a new window.
Back to top