A Book a Month
We can send a book a month for six or twelve months - the perfect gift. More »
19 February 2020
This Letter is not appearing, as it usually does, in the middle of the month, apologies for this: it's the stress of the royalty statements that is our excuse. But they are done now. Although the truth is that many people look surprised when we mention them. Aren't your books out of copyright they say? They SO are not. Which means that every January we do a book count and every February we work out how many books are sold to the two big distributors (Bertrams and Gardners), how many in the shop at £11, how many at £13, and now (since last August) how many are sold by our own distributor, Central Books. Each price is different eg we are 'nicer' to independent bookshops. Then we pay 7.5% royalty on revenue received eg. if Central have sold 25 books at £9, the Estate will receive £16 and so on for all the other ways of selling the books. And these five different ways/price points have to be done for each book, then the total is paid to the Estates and the agents. Once this is done we collapse in a heap. Which this year will be in about ten days because we have just finished the elaborate calculations but have not yet started on the payments or the sending out of the  statements themselves or the e book royalties . So that is why this Letter wasn't done last weekend. As Storm Denis was raging here in the UK, we were hunched over the somputer. Actually it was quite cosy.
The reason we have gone into some detail about royalty statements is that Fran of Fran's Bookshop tells us that actually people are quite interested in the mechanics of publishing. Explain to people how you got The Oppermanns to the printer she said. Really? we queried, thinking this would be thought frightfully dull. But if you look on Instagram at Fran's Bookshop and scroll down to about ten entries in you will find a little video (marked World Exclusive) about this very topic and, it is true, people seem to find it quite entertaining (well, there were 53 comments saying they liked it, the people who are bored having presumably wandered off long before the end was reached and not bothering to comment). Next up on Fran's Bookshop a piece about how we choose our endpapers. And maybe after that we shall revert to the thrilling subject of – royalty statements!
  Other topics: the wonderfully sweet-smelling daphne in the shop has caused a lot of comment. Every home should have one although it is true that they generally don't do well in pots.
   We went to David Copperfield and were slightly underwhelmed, and to Leopoldstadt ditto. But Call my Agent on Netflix is funny. We read Why Women Read Fiction by Helen Taylor and were very pleased that she devoted a whole paragraph to us in which she said: 'Their target reader is "a woman who comes home tired from work, and there is a book waiting for her, and…she know she will enjoy it". The Bloomsbury shop embodies the emphasis of all their books on the idea of "home", creating a jumbled and artfully untidy middle-class feminine space, with fabrics, pot pourri, soft lamps, posters or vases of flowers.' Nice as this evocation is, we would quarrel with the phrase 'artfully untidy'. Because this is a working and extremely busy office, there is no time for anything artful; we have wooden tables, piles of books, flowers and posters on the walls. None of this is artful and it's certainly not 'curated'.
   Do go to the exhibition at Two Temple Place called
Unbound
: Visionary Women Collecting Textiles. The display is excellent and is accompanied by a rather good little catalogue.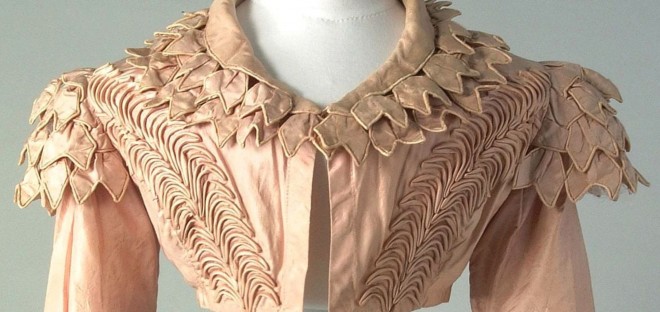 We are looking forward to a new film of The Secret Garden by 'our' author
Frances Hodgson Burnett:
it will be released on April 17th
    Here is the endpaper for The Oppermanns. It is a rug bought in Germany in the '30s and brought to the UK by a refugee. We are now having fantasies that it might be the work of Otti Berger and will have an article in the next PB about Otti B.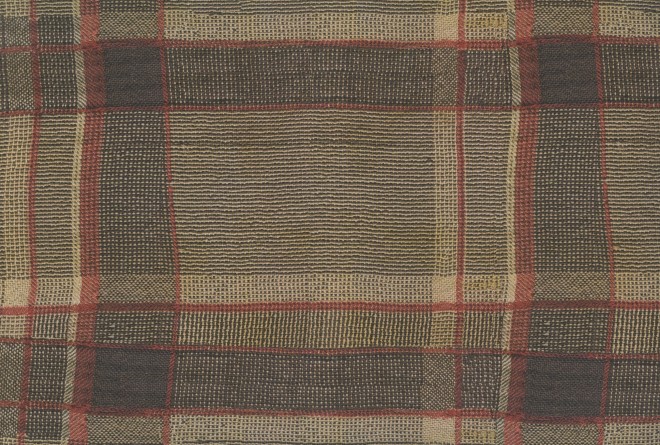 And finally, just to remind us that summer can't be so far away: these were the roses in our garden in Lamb's Conduit St last May.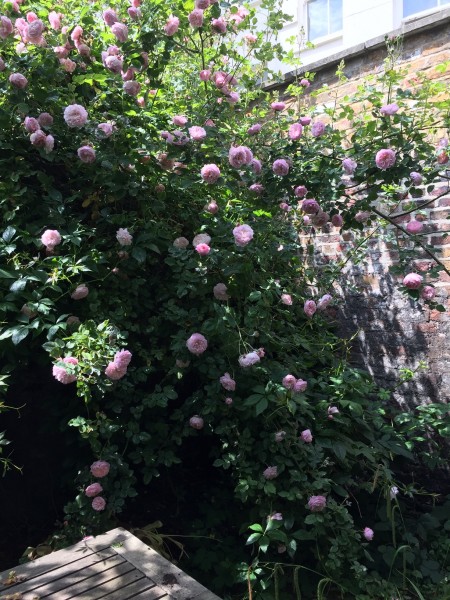 Nicola Beauman
59 Lambs Conduit Street
choosing a selection results in a full page refresh
Opens in a new window.
Opens external website in a new window.
Back to top