A Book a Month
We can send a book a month for six or twelve months - the perfect gift. More »
3 August 2015
Last year we closed in August but this one we are open, welcoming a steady stream of visitors to the shop and telling ourselves (we hope it isn't a delusion) that a lot of people would have been sad to find us closed. The days are gentle and we deadhead the geranium – to stunning effect – and read in the garden and sometimes sit at our desks and sort out unpaid invoices or e-book payments – none of our brains are really up to this latter, 'they' make it so complicated, but Lydia tries, she really does – and then we slope off home to sit in the garden or watch a film on MUBI or Curzon Home Cinema. Recently on the former we watched the superb Conversations with my Gardener (on for another five days here).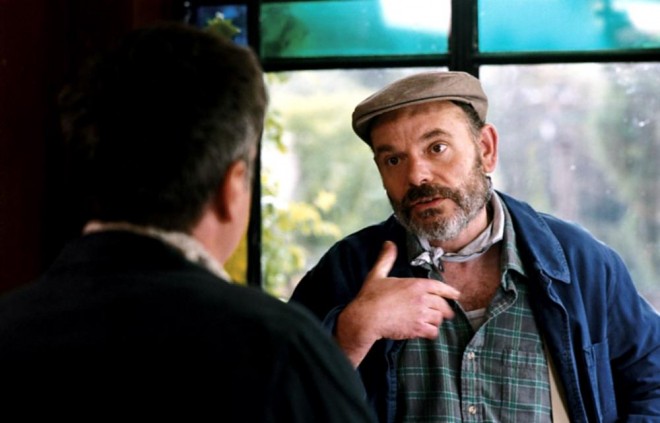 and on the latter (here) the equally amazing Two Days, One Night in which Marion Cotillard so much is the central character that it is hard to believe she is acting.
Curzon Cinema have Suite Francaise, which we should watch in homage to 'our' author Irène Némirovsky but we know in advance will be so harrowing and upsetting that maybe it's a winter film. Yet it covers some of the same territory as one of our October books, Maman, what are we Called Now? By Jacqueline Mesnil-Amar so maybe we should make ourselves watch it this weekend, handkerchiefs to the ready. Curzon Cinema also have Still Alice, which is another film which anyone over the age of fifty must rather dread watching.
The October books have gone to the printer: one of them is Gardeners' Choice by Evelyn Dunbar and Charles Mahoney. We are pleased that the shop is going to be used for our first selling exhibition: recently 500 pieces of Evelyn Dunbar's work were discovered in an attic (video here ) and some will be sold in our shop.
A newly-discovered self-portrait by Evelyn Dunbar will be on the cover of the October Biannually.
A new book called A Natural History of English Gardening is dominated, according to the New Statesman reviewer, 'by two forces of nature – weather and women, both severely neglected drivers in the history of horticulture.'  This 1703 painting from the book is, naturally, by a man (Everhard Kickius) although inevitably women were painting and drawing – it's just that their work has not generally been preserved.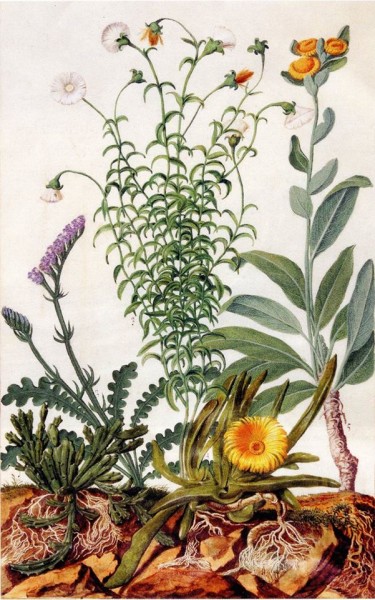 We very much enjoyed this blog  about us by Pamela Beere Briggs (particularly the fact that she thought William – an Englishman 'the perfect novel') and the accompanying photographs. This is a photo of Lydia (left) and Meg and Nicola (at the desk in the back). Our new sewing machine steals the show though.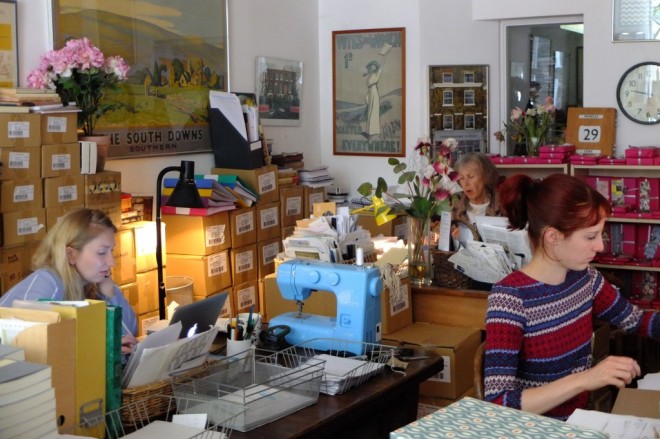 There is going to be an exhibition Tate Britain to be called Artist and Empire opening on November 25th. One of the highlights will be Elizabeth Butler's The Remnants of an Army: Jellalabad January 13th 1842 which shows the only survivor from an army of 4,500 soldiers and even more civilians who were massacred over several days.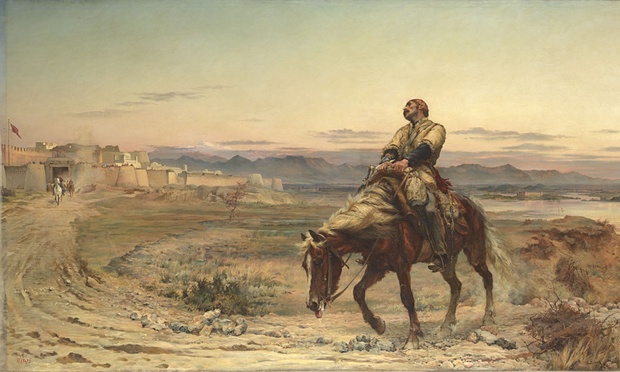 Apparently this 'was once on of the most important paintings in the entire Tate collection, but has not been seen at the gallery for more than fifty years' (more on the exhibition here.)
We celebrated the late, great Nova Pilbeam on the Post last week;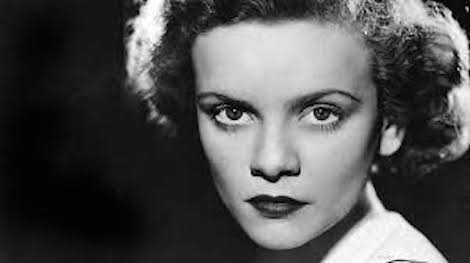 The Blank Wall is about to be published in America in a series called Women Crime Writers: Four Suspense Novels of the 1940s. These are Laura, The Horizontal Man, In a Lonely Place and The Blank Wall. Lisa Scottoline wrote well about it here. And this site reminded us that the The New Yorker reviewed The Expendable Man when it was republished in America. The Expendable Man is in fact the subject of this month's Forum.
Finally, we met a very interesting person: Jane McAusland is a conservator of art on paper and she writes about her life and work here .
Nicola Beauman
59 Lambs Conduit Street
choosing a selection results in a full page refresh
Opens in a new window.
Opens external website in a new window.
Back to top