A Book a Month
We can send a book a month for six or twelve months - the perfect gift. More »
4 October 2015
Last Thursday, when we in the UK were fast asleep, Persephone Books had its first event in Los Angeles! A hundred people came and drank rosé and elderflower in the garden of a house in Hancock Park, met each other, bought books – and celebrated London War Notes. Here is a picture of Alice Sebold ( a great fan of Persephone we are pleased to say) reading first a poem by Louise Bogan and then something of her own that she had written about us,.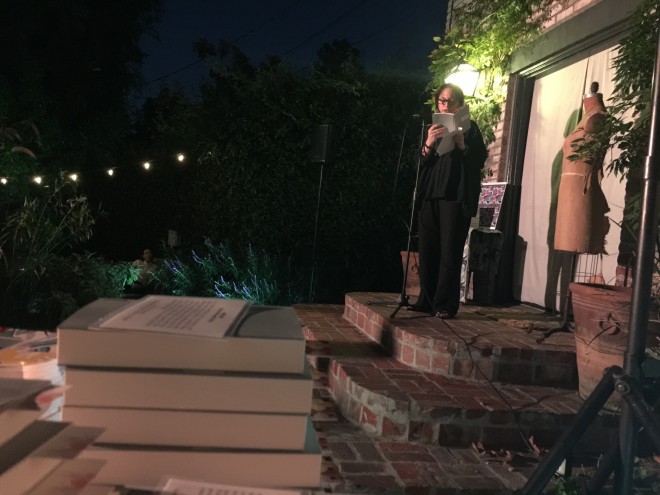 Meanwhile, there was a Persephone event in the UK, also celebrating London War Notes: it was at Roppelegh's, where Mollie Panter-Downes lived for fifty years and where she did all her writing.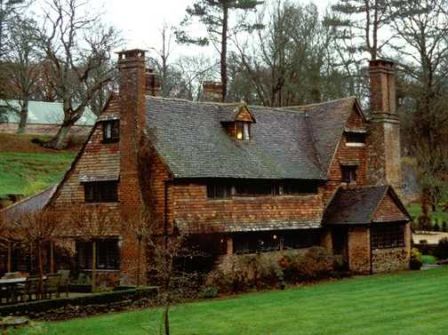 There is always such a special feeling when we have events at Roppelegh's because there is something incredibly tucked away and remote about the house (yet it is not far from Haslemere). The owner showed us round and cooked us the most delicious lunch. Then the actress Susan Wooldridge read (superbly) from London War Notes; all the while we were remembering that the earliest timber in the house (in the part on the right in this picture) is 1489, which puts one's everyday preoccupations in proportion somewhat – that is 525 years ago. (And yet it was all so up-to-date: Susan Wooldridge came with her best friend who turned out to be the sister of Charlotte Johnson Wahl who was on the Post two weeks ago and whose picture of New York is in the shop window at the moment.)
We have ordered the box set of The Jewel in the Crown so will be watching Susie's face a lot this winter; it was brilliant first time round and will undoubtedly be even better the second.
Apart from these events the new Biannually has been written and will start to be sent out on the 20th October; we have had a weekend in Beverley in pursuit of our very favourite painters Fred and Mary Elwell (the subject of the Post this coming week), here is one to whet the appetite (hard to tell if it's Fred or Mary, actually it's the latter).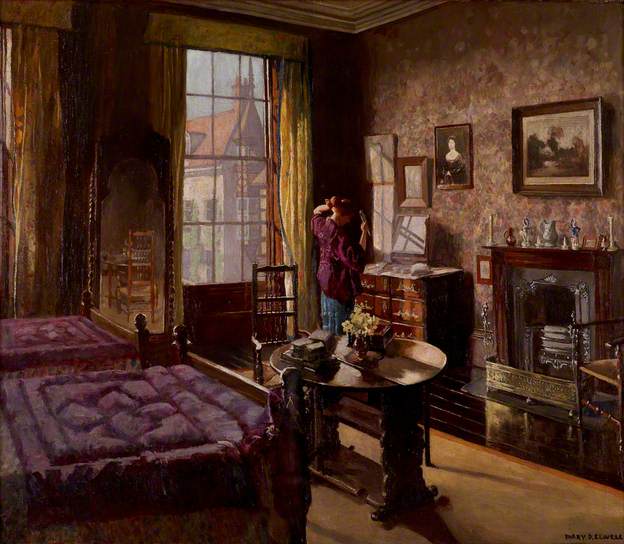 And we had a day in Hull, looking at it through the eyes of Jane Brocket: it was her writing about it that sent us there in the first place and made us see how beautiful it is. (We sell three of her 'Brocket in your Pocket' guide books in the shop; and are hopeful that one day there might be a one to Beverley and Hull).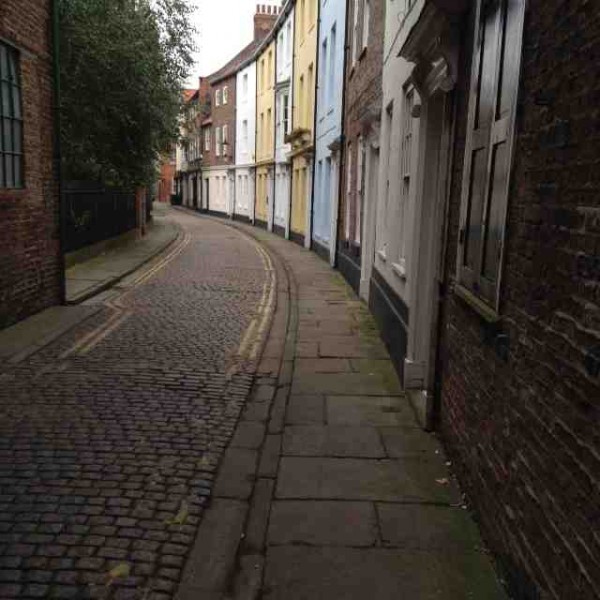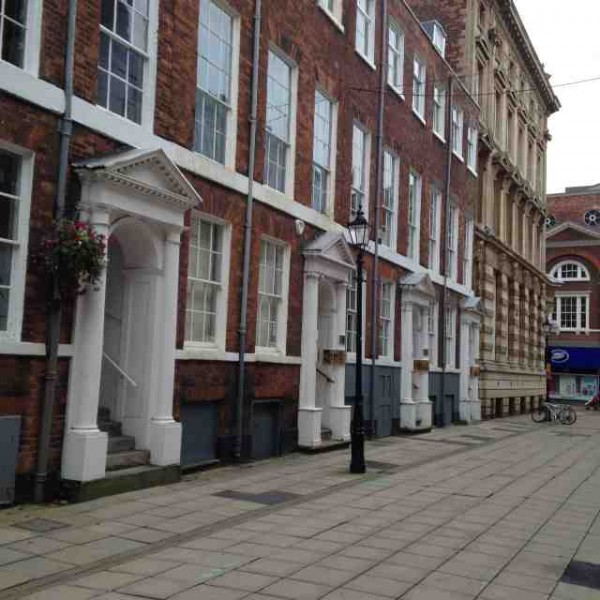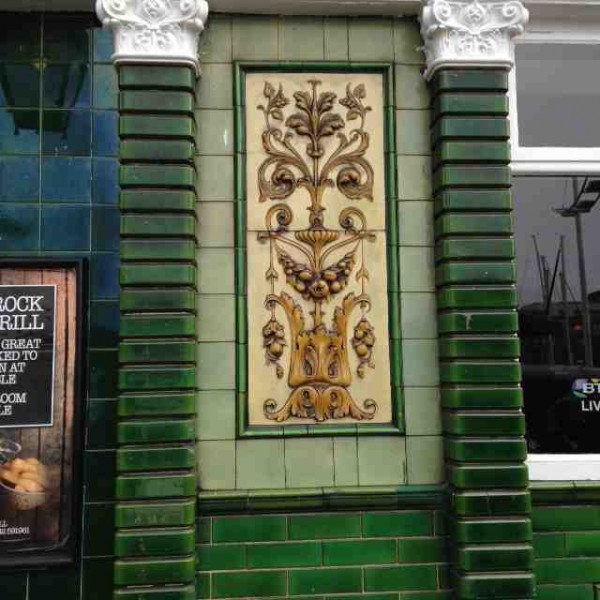 Finally, we are very pleased that our first selling exhibition has just opened in the shop: drawings and printer's proofs by Evelyn Dunbar. More of this in the next Letter.
Nicola Beauman
59 Lamb's Conduit Street
choosing a selection results in a full page refresh
Opens in a new window.
Opens external website in a new window.
Back to top