A Book a Month
We can send a book a month for six or twelve months - the perfect gift. More »
1 March 2015
Spring is on the way and the People's Supermarket is full of £2 bunches of daffodils, so the shop is replete with jugs of hyacinths and daffodils.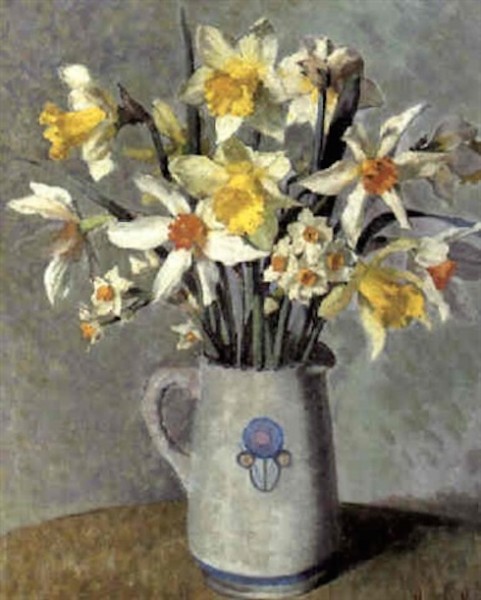 This is Harold Harvey's Still Life of Daffodils and Narcissi in a White Jug. It's undated but, excitingly, a quick trawl of HH's paintings on the PCF/BBC site (in order to try and establish the date) came up with a Harold Harvey that was new to us!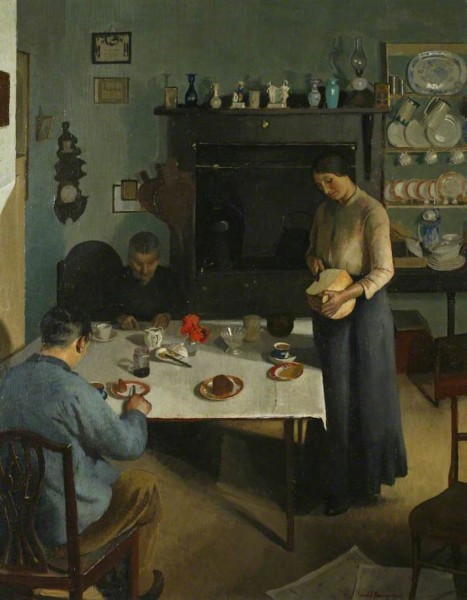 The Tea Table is at the Royal Institution in Cornwall, and obviously it is not that new to many people as you can buy it as a poster for £7 here and even as a 24 inch wide 'peel and stick removable graphic' here, but somehow it had escaped us. The Tea Table could just as well be called 'Cutting Bread' as that is the main focus of the painting – that extraordinary gesture that no one does any more (why?) but which used to be ubiquitous of holding the staff of life to one's front and using a saw-edged knife to cut the bread away from one.
With the spring a new look so we have had a huge tidy up (our current work experience girl tidied the endpaper shelves so beautifully that we even put a picture on Instagram).  And we have bought a sewing machine.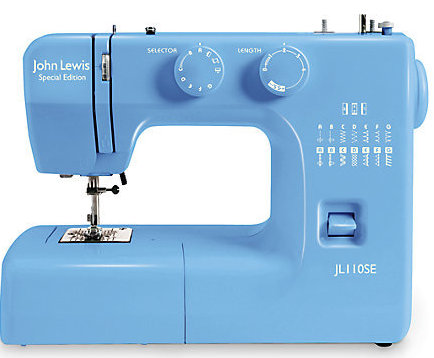 It's blue and spring-like and and whenever anybody is bored of databasing or envelope stuffing or proofreading or tidying endpapers they can make cushion covers – out of Black Goose or Fritillary or Grapes or Queen Mary or indeed the Pomegranate pattern that Emma Bridgewater designed for Persephone Books and is now available as a Sanderson's fabric here .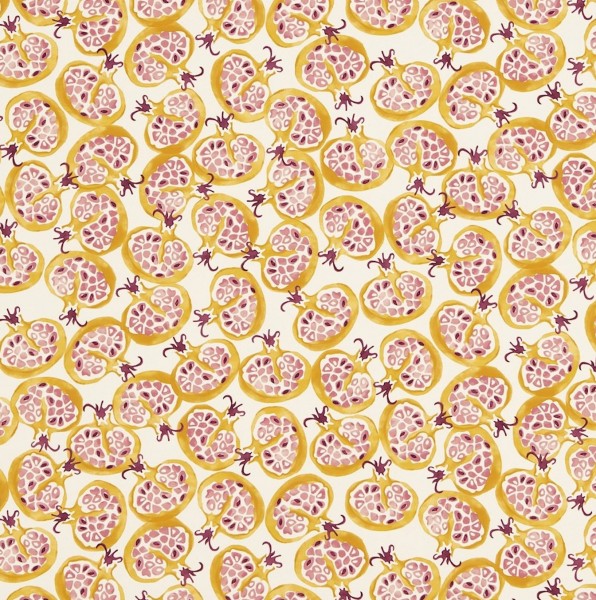 This is the pattern that was inspired by Persephone (the pomegranate is 'her' fruit) that Emma Bridgewater then used to make 'limited edition' jugs and bowls for us, to celebrate our one hundredth book, in 2012 (a couple of jugs are available on Ebay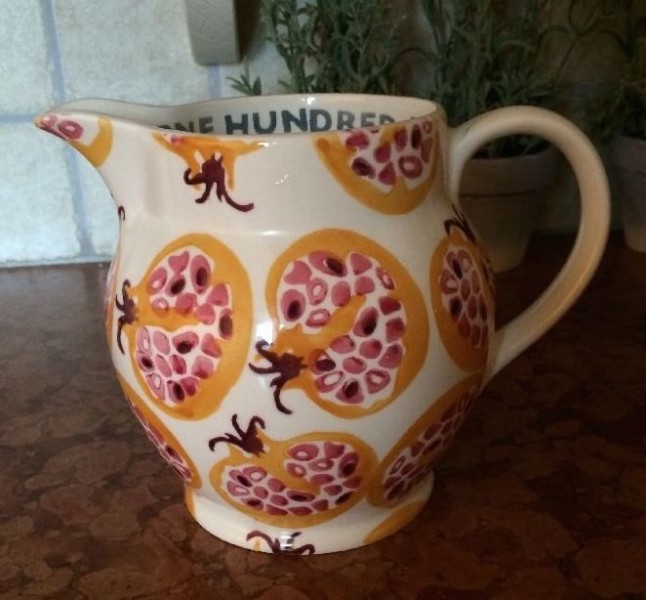 and we still have three bowls in the shop). We are very pleased that the Emma Bridgewater Pomegranate design for Persephone Books has now come to life again as fabric and will be selling the cushions in the shop in a couple of weeks. (Curtains are already available here and fabric by the metre from Emma Bridgewater here, we shall also stock fabric by the metre).
Who noticed the incident in the first episode of Indian Summers when the word Persephone was used as a symbol of the gulf between Indians and English?  An Indian girl corrected an English girl's pronunciation of Persephone, thus revealing that the Indian girl was better educated/more knowledgeable than the posh and arrogant English girl; but alas the English girl marked her down as being uppity and impertinent. Sad.
Finally, we went to The Grand Tour at the Finborough. It was superb and we might have given it five stars; maybe three stars was more rational but my goodness it was amazing. And Up the Women has (alas) ended but now there is the excellent Suffragettes Forever – it's essential viewing.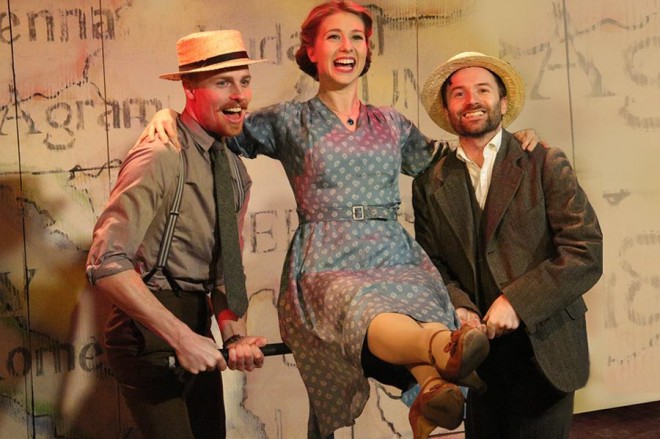 Nicola Beauman
59 Lamb's Conduit Street
choosing a selection results in a full page refresh
Opens in a new window.
Opens external website in a new window.
Back to top