A Book a Month
We can send a book a month for six or twelve months - the perfect gift. More »
14 May 2016
A month ago Rachel Cooke reminded us in the Observer about the Penguin Little Black Classic The Suffragettes, which gathers together a selection of documents relating to the struggle for the vote. She thought it 'a brilliant, timely idea. I'll be buying this in bulk for all the women in my life; my own copy, I will stow, talisman-like, at the bottom of my handbag.' Of course we stock this in the shop, conveniently near our edition of No Surrender.
l;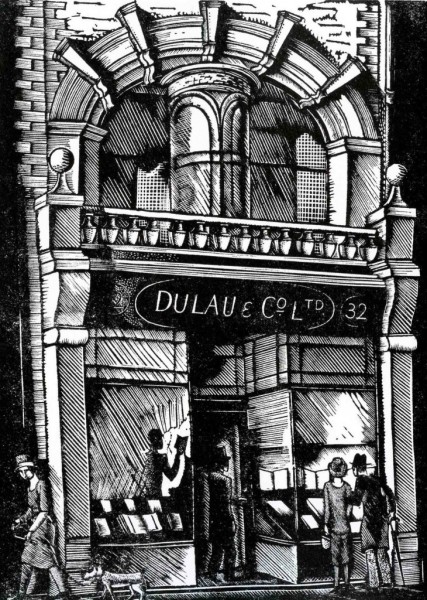 which we try and make as similar as possible to Dulau, drawn here by Eric Ravilious in 1927. It was founded in 1792 in Soho Square and then moved to Old Bond Street at the end of the C19th.  'No ordinary bookshop, Dulau offered "special facilities for advising in the matter of book collecting and for preparing collections on special subjects and by special authors", a cross between Heywood Hill and Bertram Rota perhaps' (James Russell).
Selvedge magazine interviewed Claerwen James who designed our 'Persephone' paper.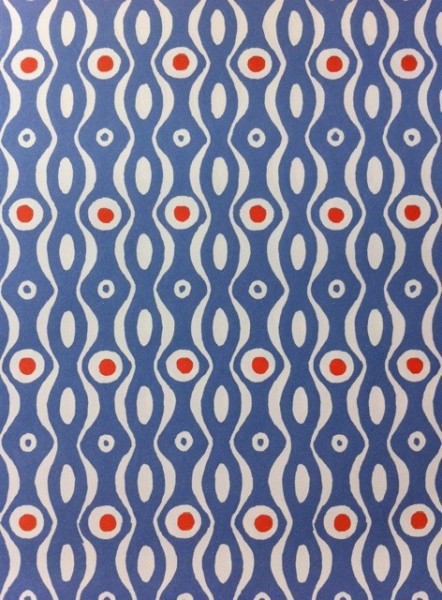 They asked her what she was reading and she replied: 'We are steadily working our way through the Persephone Books' back catalogue. We love the end papers: each one a textile printed in the year of the book's original publication. The books themselves are all great reads, rightly rescued from undeserved obscurity. High Wages, by Dorothy Whipple, a novel about a shop girl who sets up her own dress shop in a northern town, was completely gripping; as was Round About A Pound A Week, a contemporary investigation of household expenditure among the working poor in Lambeth at the turn of the last century.' (Cambridge Imprint are at Pulse London tomorrow, Monday and Tuesday and are launching the Persephone paper in a new colour – the fifth.)
The Archers on BBC Radio 4 continues on its heart-rending way, with most of us shouting at the radio, the law's an ass, as Pat Archer is deluded into giving an interview at the police station and thereby becoming a prosecution witness and Rob is allowed to have total control of his 'son' and is thereby allowed to groom him into what to say about his mother when questioned. This may be deliberate policy – to show how the criminal justice system fails women – and maybe this will be a good thing in the long run, but for now it's upsetting and disillusioning about the legal system.
The National Portrait Gallery has bought a 19th-century collection of early portraits by Oscar Gustav Rejlander, details here. This is a portrait of  John and Minnie Constable.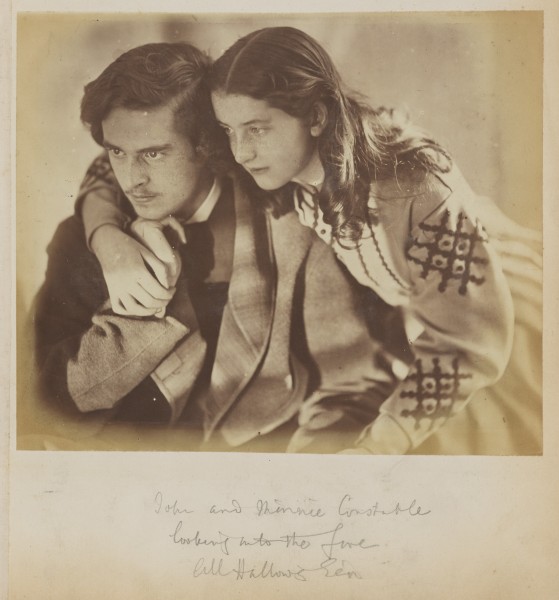 There is a new production of Cicely Hamilton's excellent play Diana of Dobson's in Newcastle. Alfred Hickling ended his review: 'Even though Cicely Hamilton was capable of writing plays of this quality, you'll still find any number of Shaw's secondary works ahead in the queue for revival. One rule for the men and another women, as usual.' Too true, too true. If William – an Englishman was by Cecil Hamilton it would be on every First World War reading list.
Horatia Harrod wrote a good article in the Financial Times about the dearth of women in the film industry. This was prompted by Sweden's determination to apportion equal funding to men and women. 'It worked. And it worked quickly: by 2014 , the proportion of films made by female directors had risen from 26 per cent to 50 per cent. Those who argued that any kind of quota would result in a diminution of quality found themselves stymied, too: more Swedish films went to international festivals, and the majority of the domestic prizes went to women.
Pallant House Gallery has an exhibition of eighty  textiles by John Piper, including the one we have used for The Sack of Bath endpaper: details here, the exhibition is on until mid-June. This is 'Abstract' 1955, a screen-printed rayon designed for David Whitehead.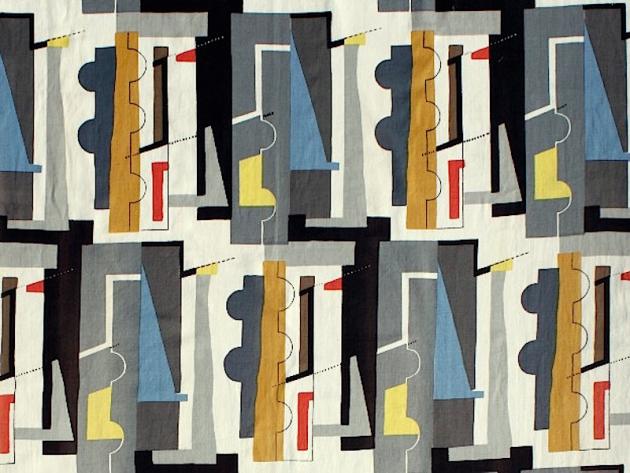 Nicola Beauman
Lamb's Conduit Street
choosing a selection results in a full page refresh
Opens in a new window.
Opens external website in a new window.
Back to top