A Book a Month
We can send a book a month for six or twelve months - the perfect gift. More »
14 May 2019
A very kind reader brought in this photograph: he worked at Liberty's for many years and they produced the fabric we used for A House in the Country. He was given the original mould and still has it. For the layman, it's rather hard to work out how they printed the intricate and varied colours, but it's obviously quite easy when you know how.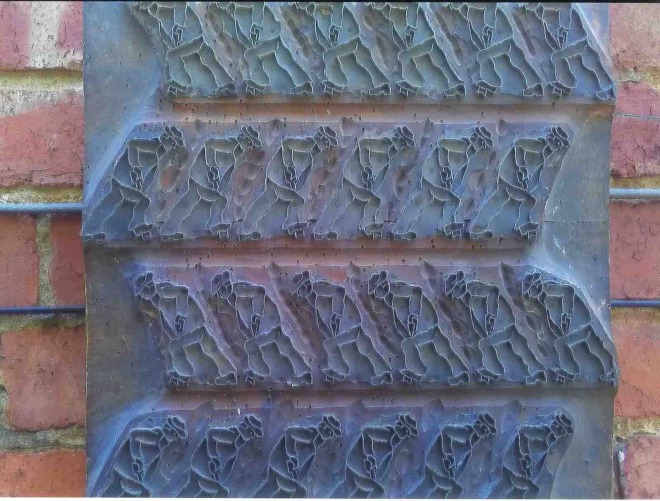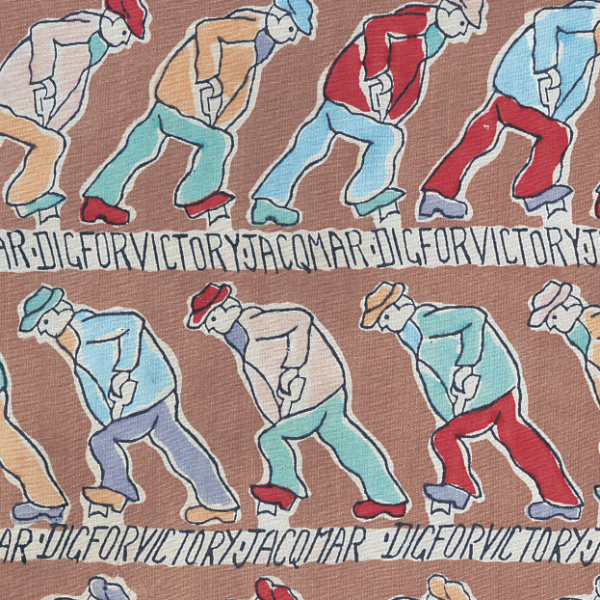 Our small rant in the Biannually (about Brexit) has had the effect of making us feel very cherished. Of course we are incredibly fortunate in that people come in to the shop and are lovely, there are nice mentions and articles (eg. in the New York Times) and generally our readers are very kind to us; for which we are hugely grateful. But we were not prepared for the wonderful letters, presents (flowers, chocolates, two vintage silk handkerchiefs still smelling of that loose powder our mothers used to use) and supportive phone calls, and are a bit overwhelmed. Naturally there have been several letters from people saying 'get over it, all will be fine when we leave, why don't you just join your local branch of the CBI and they will help you?' (forgetting that it is the CBI that is most against Brexit!). Notice that we put 'when we leave', however we still hope and pray that leaving won't happen. Do read the interview in the Evening Standard with Sir Simon Fraser. People  who have been proud to be British all their lives read sentences like his with despair: 'Most countries in the world were amazed by the decision that we took on Brexit and secondly even more amazed by the way we have mishandled the delivery of that decision. Our credibility, which used to be very high as a country which knew how to do things, and pragmatically conducts affairs, is badly damaged because of the events of the last three years.'
However, since there is no decision about Brexit, we cannot yet make a decision about our future. So we shall go ahead and publish three new books in the Autumn and decide what to do after that. (And by the way, our gloom about Brexit is nothing to do with matters financial, as some people have concluded: we are in fact doing very well, again thanks to our lovely readers.) So now we are starting the hunt for endpaper textiles (for two 1929 books, Expiation and A Room of One's Own and a 1953 one for One Woman's Year); the prefaces are being written; and by the end of July all the electronic files will have been sent to the printer and finished copies will arrive in the UK by mid-September.
There was an article in the Financial Times magazine about housework and young couples; it was called  'Chore Wars' and mentioned Maud Pember Reeves who 'recorded the schedules of young mothers living in London's slums in her book Round About a Pound a Week. The research showed, she wrote, that poor mothers "need not only far more money, but far more help"' (and actually slums was the wrong word, these were women living on very little but within their limited means they were meticulous and hard-working).
The Guardian wrote about the extraordinary Jane Haining, whom we have featured on the Letter before, who refused to leave her pupils in Budapest in 1944 and died in Auschwitz; there is a new book about her (details here) which shows she saved many more lives than had been previously thought.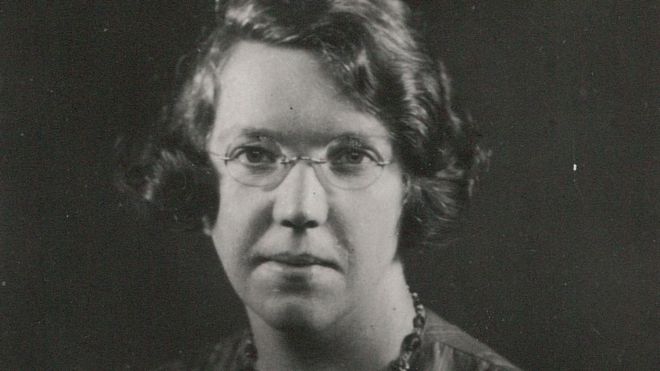 Lucy Lethbridge wrote about one of our authors, Ambrose Heath, in the Oldie. 'Among his earliest commissions was Good Food on the Aga (1933), sponsored by Bell's Heating Appliances of Slough, which had only recently introduced this innovative oven to Britain – or, as the manager put it in his introduction, returned from 'voyaging some years to discover the AGA cooker in Sweden.' Ambrose Heath also wrote The Country Life Cookery Book, illustrated by Eric Ravilious. He said once, quite correctly, 'Good food writing is only marginally about recipes. What I write is dull, very dull. But I don't write dully.'
For readers in Bath: there is an exhibition at 5 Margaret Buildings of twentieth century textiles, one of them is the McGowan 'Saraband' that we used for Daddy's Gone a' Hunting.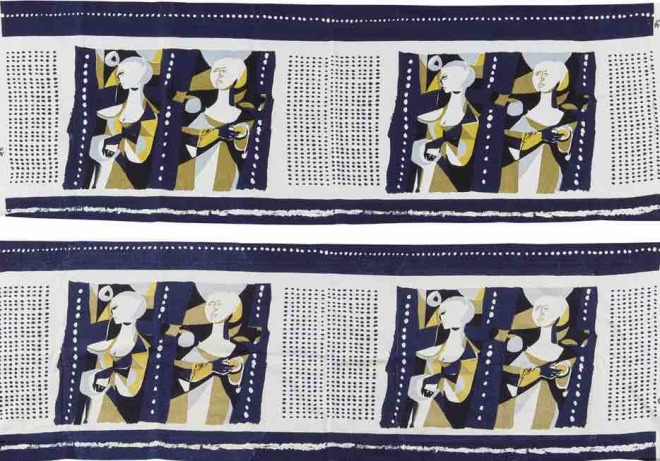 Finally, one of our favourite designers, Wallace Sewell (article in the Guardian here) has designed the seat fabric for the new Elizabeth Line train. We don't usually love purple but in fact love anything by Wallace Sewell so now we do!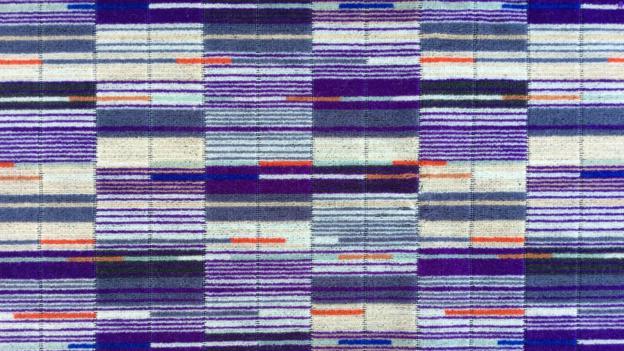 Nicola Beauman
59 Lambs Conduit Street
WC1N 3NB
choosing a selection results in a full page refresh
Opens in a new window.
Opens external website in a new window.
Back to top