A Book a Month
We can send a book a month for six or twelve months - the perfect gift. More »
15 June 2017
It's been a roller-coaster: elation about the results of the election and grief about Grenfell Tower. It's going to take a long time to feel 'normal', and it seems quite trivial to recommend e.g. the Canaletto exhibition at the Queen's Gallery. But life goes on and indeed must go on. This is The Bacino di San Marco on Ascension Day in 1733, details here and a good video here.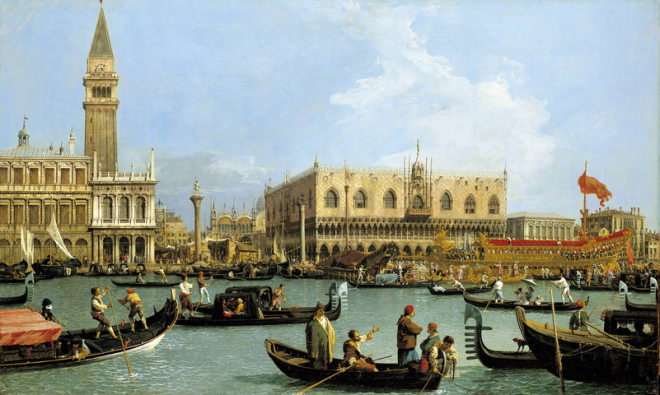 On Wednesday ('a Wednesday in mid June') Clara and Lydia took twenty Persephone readers on a Mrs Dalloway Day walk from Westminster up Bond Street to Fitzroy Square.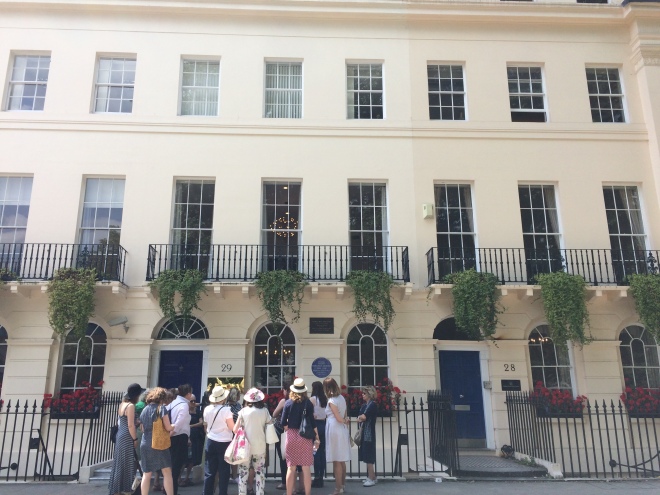 The walk took two and a half hours and the stamina displayed by all the walkers was impressive. There was lunch afterwards in Lamb's Conduit Street: the weather was so good that we were able to sit al fresco.
There is now no point in directing Persephone readers to the  excellent pieces by eg. George Monbiot, Timothy Garton-Ash and Polly Toynbee because, in the light of the outcome of the election, they – thank heavens – seem a bit last week; instead here is a link to a post-election piece by Fintan O'Toole in the New York Review of Books. There was also an extraordinary piece by Andrew O'Hagan in the London Review of Books about the Daily M—l (sorry, we don't want to pollute this letter with the word). Read and throw up.
If only, if only we could get 'them' to halt the building of HS2 (the high speed train to Birmingham) and spend the money saved on – fantasising here – fireproofing tower blocks. Or keeping libraries open. Or improving rural bus services. But our present government would far rather, indeed insists, on spending money on its pet projects and HS2 is one of them. Here is a piece, and a picture, of the trees that are about to be cut down at Euston Station. We shall miss them very much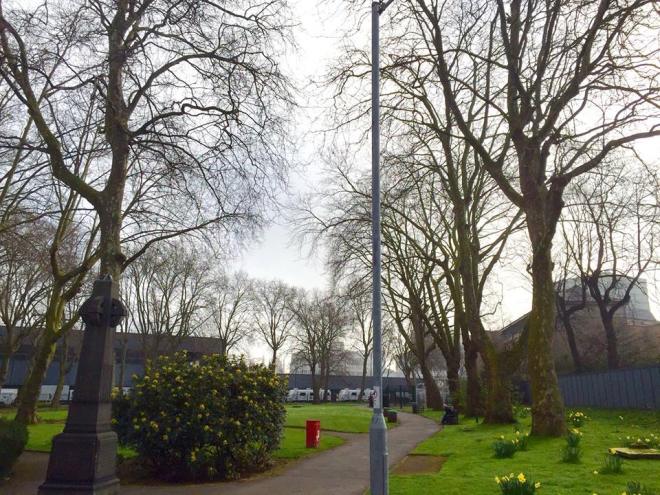 Something else that disappeared: here is a video sponsored by Liss Llewellyn Fine Art and Neil Jennings Fine Art about 'the Morley Murals' by Eric Ravilious, Charles Mahoney (joint author of Persephone Book No. 114 Gardeners' Choice) and Edward Bawden.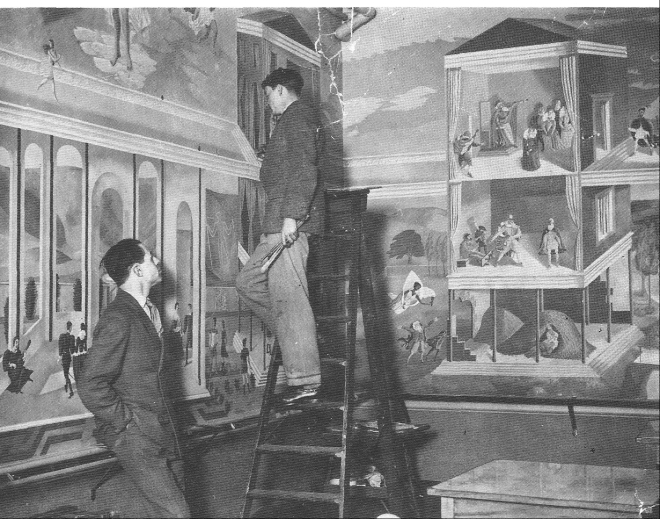 The Pleasures of Life (1928-30) were among the most celebrated decorative cycles of 20th century British Art but were destroyed by a bomb in the Second World War.
Finally: many, many thanks to the dozen people who wrote to us after they read (on the Letter) that Lydia was subjected to a verbal assault about Brexit. Whether this would happen in the light of the week-old new dawn is doubtful; but that it happened at all is upsetting and the emails we received meant a lot to us. Thank you.
Nicola Beauman
59 Lamb's Conduit Street
choosing a selection results in a full page refresh
Opens in a new window.
Opens external website in a new window.
Back to top