A Book a Month
We can send a book a month for six or twelve months - the perfect gift. More »
15 October 2018
The Letter is now monthly and, if we can organise ourselves properly, it will/should be on the 15th of every month. As I sit at my desk in the shop beginning this October 15th Letter, the van from our printer – Lavenham Press – – has just arrived bringing the new Biannually and Catalogue. We  look at them in some trepidation as, inevitably, there will be a typo, somehow, somewhere, and that always slightly spoils our pleasure in the finished thing. Maybe this issue will be typo free… In any case, real publishers don't care about typos as they know that they are absolutely part of life and to mind too much would be neurotic – that way madness lies.
Here is the cover of the new Biannually.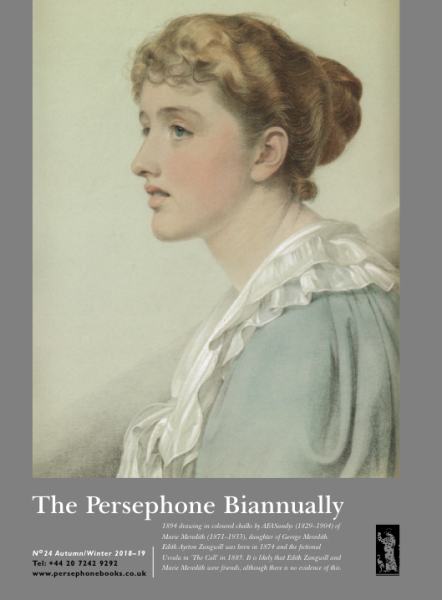 And this is the new Catalogue.

We are especially proud because there is a page in the Catalogue reproducing (very, very small) the images we use for the 45 categories on our website (starting with Abroad and ending with Young Love, taking in along the way Diaries, Grandmothers, Woman's Place etc etc).
So that is thrilling – 20,000 people will soon be receiving the Biannually. (The Catalogue is also  free – but you need to ask us for it, and then we are happy to send it.)
The shop door is still open and we are pretending the warm summer weather is still with, but that is in fact a myth and any moment we shall have to start keeping the door shut and put on a heater or two. A Persephone reader drew the exterior of the shop and was kind enough to send us the finished drawing.

This is such a sweet drawing – only slightly wonky as the pavement in front of the shop looks enormous, but that is a fault we like very much.
In other news: we were at the Durham Literary Festival which was fun; and on Friday go to Ilkley, where Rachel Reeves is talking about National Provincial and the Preface she has written. Then first thing on Saturday morning we return to London in order to go on the March for a People's Vote. Of course we are hoping it will be enormous. Please please, if you are reading this and wavering about whether to come, do join the Women Writers for Europe group. We usually meet at the Caffé  Nero in Curzon Street at noon, although it could be that the surrounding streets are so packed with people that proves impossible. On one of the marches it was an hour and a half before we got going, so be prepared for the same thing to happen this time. It's a good sign – it shows there are too many people for the organisers to organise.
Rob Hardy wrote and told us about his forthcoming article about R C Sherriff. He also sent a link to a fascinating piece he wrote which focuses on several Persephone authors and in particular on Dorothy Canfield Fisher.
Coram has an excellent new exhibition called Ladies of Quality & Distinction, which is about our ancestors who supported the Foundling Hospital. Here are two of them, Elizabeth, 3rd Countess of Cardigan in 1729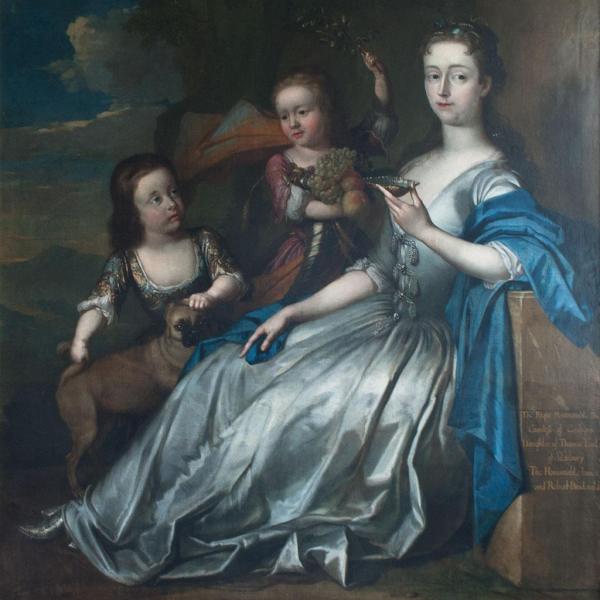 and Princess May in 1922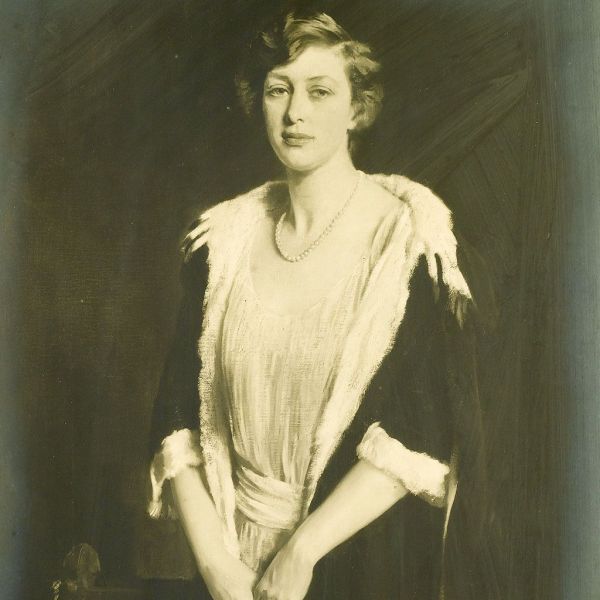 Nicola Beauman
Lamb's Conduit Street
choosing a selection results in a full page refresh
Opens in a new window.
Opens external website in a new window.
Back to top