A Book a Month
We can send a book a month for six or twelve months - the perfect gift. More »
16 September 2019
The country is holding its breath, waiting to see if our very own version of Trump can be stopped in his tracks; and waiting to see if any genuine progress can be made about the climate crisis: we are closing the shop this Friday September 20th as part of the Global Climate Strike.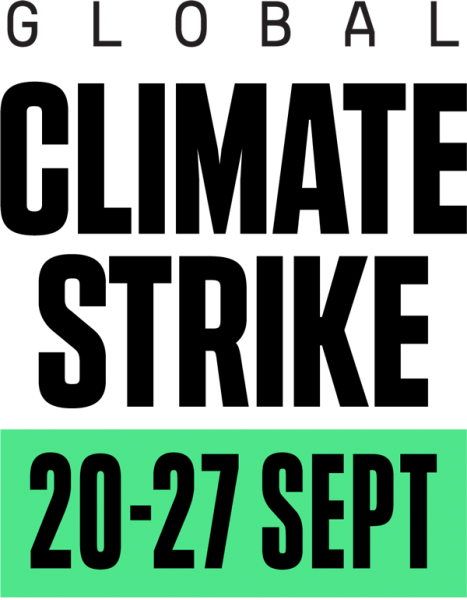 Lydia and Rosie will sit in the street and explain to visitors why we are shut. There is a brief glimpse of us (after two minutes) declaring our support in this video .
Other news: the Biannually goes to the printer on Friday, there are a few changes afoot but nothing major as we still cannot plan for the future. To think that everyone's lives have been put on hold simply because of the eternal squabbles within the Tory party…
As a distraction, do think of going to Windsor Castle for a free event (although booking is essential) called Victoria and Albert: A Love of Literature. It is on Saturday 16th November from 10-5 and 'offers visitors the opportunity to meet librarians from the Royal Library as they display books which held significant meaning to both Victoria and Albert', details here.
And another distraction, the wonderful Fontane (author of our own Effi Briest) wrote to his wife Martha in 1895, the year he was writing his great book, and said: 'Life, thank goodness, is not an arena for grand emotions, but an ordinary living room in which happiness, as people call it, depends on whether you are warm or cold, whether the stove draws well or smokes.' This is profound, and comforting (in the sense that we are no different from the great Fontane) as we all try and concentrate on political events and the climate crisis – while wondering what to have for supper and minding whether we are warm or cold.
A third distraction: we suggest watching Simon Anholt's Ted Talk about the state of the world and what can be done and what his Good Country index tells us. which, in a gist, is that the top six countries are Finland, the Netherlands, Ireland, Sweden, Germany and Denmark. The UK is fifteenth and the USA fortieth. Actually, things are so bad in the UK at the moment that it is delightful that we are as high as fifteen. 
 A reader very thoughtfully wrote to us about her 'Return to The Priory': 'After the village of Marianglas on Anglesey, at a sharp bend in the road, partially hidden, is the gateway to the Parciau estate. You pass the lodge once lived in by 'Bertha and Thompson', down a long drive, either side covered by lush growth and rhododendron bushes (perhaps the For Sale sign that the Major threw in the bushes is still there!). Trees and parkland abound, at the end of the drive there is an open vista where once Parciau stood.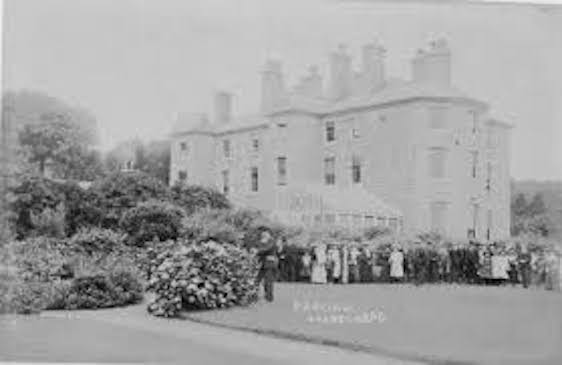 A tiny church stands surrounded by a walled graveyard containing the graves bearing the names of Williams, Owen, Hughes, Jones and many more. From this peaceful spot it is easy to imagine Christine and Penelope running and walking in the grounds. On returning to the main road you come to the Parciau Caravan Park, neat rows of mobile homes 'happily surviving' as David Conville in his Afterword remarks. I met some workers on the estate. David Conville's great friend and 'blood brother' owner died last year and David Conville [who has himself just died aged 89] spoke at his funeral. Thank you Mrs Whipple for The Priory and David Conville for his Afterword, allowing me and I suspect many other readers to visit this magical place.'
The New Yorker reprinted Shirley Jackson's 'The Lottery', which we have in The Persephone Book of Short Stories (this has just reprinted, copies are now in the office). The New Yorker's introductory paragraph ends: 'Jackson's tale jolts our senses, and she asks us to look behind the thin veneer of civility that often hovers like a fine mist above our everyday encounters. As the story progresses to its shocking conclusion, it becomes a riveting account of the normalisation of intolerance and bigotry – and the disquieting ways in which we can come to embrace the unacceptable.'
Finally, do watch The Great Hack, about how even now, before an election has been announced, Facebook is organising people's responses. It's shattering. How can we ever have free and democratic elections again? The answer is we probably can't. (The Great Hack is on Netflix but you can have a subscription free for thirty days.) And, slightly harrowingly but more enjoyably, do watch State of the Union, written by Nick Hornby and starring Chris O'Dowd and Rosamund Pike. There are ten superb ten minute chunks, about a couple whose marriage is in crisis. We rationed ourselves to two episodes at a time, as advised by Lucy Mangan (one of our  esteemed Whipple preface writers) who said in her review: 'It is as honest and multi-faceted an examination and appreciation of marriage as you could hope to find (as well as an astonishingly cliche-free one); a wonderful dramatisation of the pros and cons of familiarity, the difference between reconcilable and irreconcilable differences, the comfort and weariness stability brings.'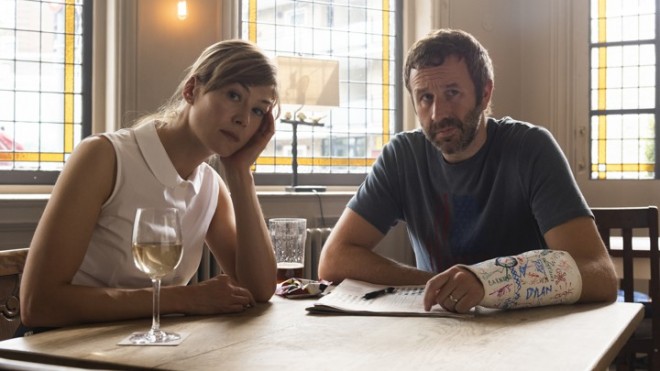 Nicola Beauman
59 Lambs Conduit Street
choosing a selection results in a full page refresh
Opens in a new window.
Opens external website in a new window.
Back to top