A Book a Month
We can send a book a month for six or twelve months - the perfect gift. More »
18 August 2019
The Persephone Post is on holiday until next week, and in fact the writer of the Letter is also on holiday, but thanks to broadband that does not preclude the usual middle-of-the-month missive: written at a window overlooking the Rye marshes with the raucous sound of seagulls and the sea in the distance.  All next week we shall stay in bed late, cook fish, wander round the town (so beautiful and so unspoilt), read (the superb Fleishman is in Trouble) and knit (for the baby Lydia is expecting in January: some will already have heard the exciting news but for those who didn't yet know – this is the official announcement!). 
One of the reasons we love Rye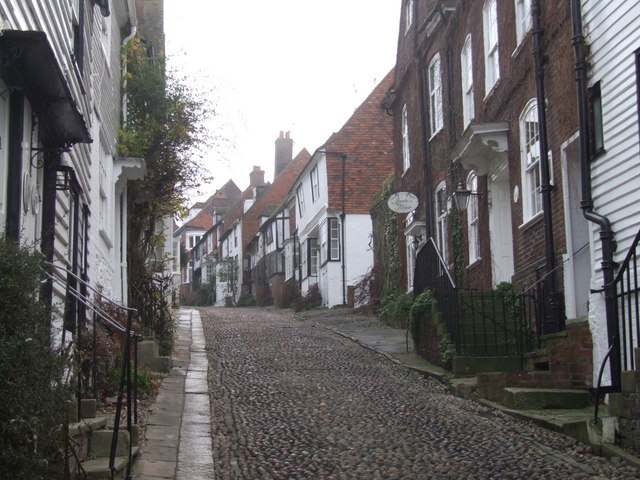 is its literary associations: with Henry James, EF Benson (author of the Mapp and Lucia books, the television adaptation of which is naturally filmed in Rye) and, less well-known but just as important, Rose Allatini who wrote Despised and Rejected. James's visitors at Lamb House ('Mallards' in the Mapp and Lucia books) included HG Wells, Kipling, Conrad, Ford Madox Ford and Hugh Walpole; after his death it was rented by Benson and he lived there until his own death in 1940. It was later lived in by Rumer Godden. Now of course it is owned by the National Trust. The picture above is of Mermaid Street. There is no better holiday than a night or two in the Mermaid Inn and the only reason we are in a rented house is because of grandchildren and the delight of cooking one's own fish or vegetarian curry to the sound of the Prom and seagulls.
Friday was the 200th anniversary of the Peterloo Masacre. We shall re-watch the (excellent) Mike Leigh film in honour of this occasion; and reread Robert Reid's classic 1980 book about it. (He was a close friend who died sadly young thirty years ago.) And on August 25th it will be 75 years since the liberation of Paris and on that day a new museum opens in Paris, details here. Persephone readers will know that one of  the definitive descriptions of that week is in Maman, What Are We Called Now by Jacqueline Mesnil-Amar.
 The Goncharova exhibition is on for another month. Here is her textile design: Design with Birds and Flowers 1925-9.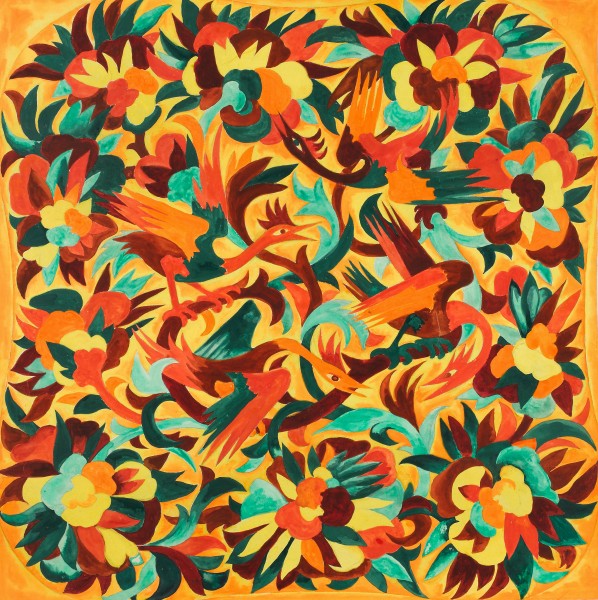 And don't miss the exhibition at Ditchling 'on the work of craftswomen who turned their practices into successful businesses between the two World Wars. Women's Work focuses on pieces made by textile artists, weavers, ceramicists and silversmiths, many of whom were informed by their experiences traveling during the First World War. Often overshadowed by their male counterparts, these pioneering women achieved success by looking to past techniques to create contemporary designs, which went on to inform future generations of craftspeople. Featuring over 100 pieces, Women's Work focuses on a core group of makers – Ethel Mairet, Alice Hindson, Phyllis Barron & Dorothy Larcher, Enid Marx, Catherine 'Casty' Cobb, Katharine Pleydell- Bouverie, Denise Wren and Elizabeth Peacock – some of whom are relatively unknown yet hugely significant to the development of the Arts and Crafts movement.'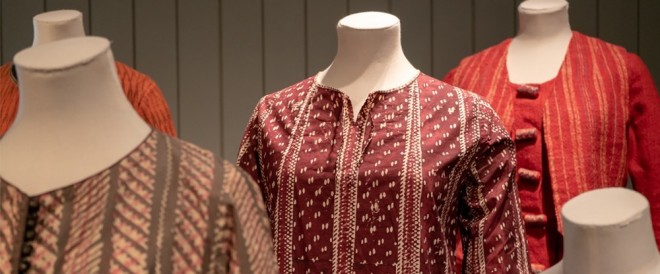 Persephone readers write to us all the time telling us not to give up hope. But we are close to giving up I'm afraid. And reading the Economist, which calls Boris Johnson 'unreliable, unscrupulous and inconsistent' or people like Ferdie Mount in the LRB (here) doesn't make one feel better. The latter says: 'What still puzzles some people is that so many old-fashioned Tories should have fallen for such a seedy, treacherous chancer. In fact, I think Johnson has succeeded because of his amorality, not despite it. The transgressive sayer of the unsayable breaks through the carapace of conventional politics with a mixture of humour and vituperation, slang and high-flown rhodomontade. Clowning is part of the act for the leader who wants to reach beyond good and evil in the fashion Nietzsche recommended. A cartoon Superman? Yes, but they all are. See Charlie Chaplin, passim.' Apparently rhodomontade means 'vain and empty boasting'. Yes, we had to look it up, just as we had to look up egregious when our preface writer Lucy Ellmann used it in the Guardian, saying: 'The last book that made me cry was Dorothy Whipple's egregious The Priory. It's easy to make readers weep over a dying baby, and that's why she did it.' We are still not sure if she used the word in its positive sense (remarkably good) or negative (outstandingly bad) but since Lucy is one of our beloved preface writers (Emmeline) we are assuming the former.
Despised and Rejected has had some well-deserved attention in the light of a new heritage project recognising the sacrifice of the 400 men imprisoned in Richmond Castle during the First World War. They were a few of the 20,000 conscientious objectors who suffered massively for their beliefs. This piece here confirms what we know from the book: that conscientious objectors were treated shamefully badly.
Finally, and soothingly, do try and get to the Frith exhibition in Harrogate which is on until September 29th; he will be the subject of the Post next week. And the Charles Rennie Mackintosh exhibition is on in Liverpool for another ten days.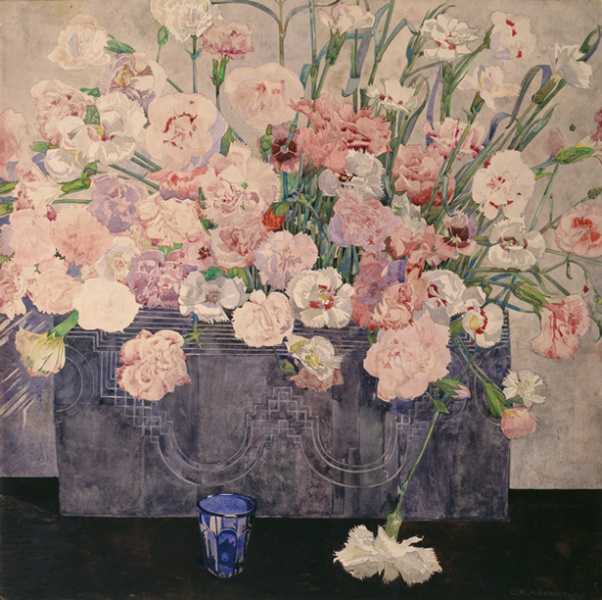 Nicola Beauman
59 Lambs Conduit Street/Rye
choosing a selection results in a full page refresh
Opens in a new window.
Opens external website in a new window.
Back to top