A Book a Month
We can send a book a month for six or twelve months - the perfect gift. More »
17 July 2017
Lamb's Conduit Street has a quieter feel but it is a busy time for us as we do the final edits for the October books: the files are sent to our printer in Germany on Friday 28th – help, that seems to be only ten days away – and then we in our turn can have some quiet time before September, when we write the Autumn Biannually, and October when the winter rush begins. Although we love our work, a part of us would rather be chilling out on a beach in North Norfolk instead of hunching over the computer looking for one final typo. But hey ho…
August means Bath for some of us and Cornwall for others. Also we plan trips to Eastbourne (Tirzah Garwood), Wakefield (Howard Hodgkin) and Edinburgh (British Realists). Who can resist The Fried Fish Shop (1936) by Cliff Rowe (normally at the New Walk Museum in Leicester)?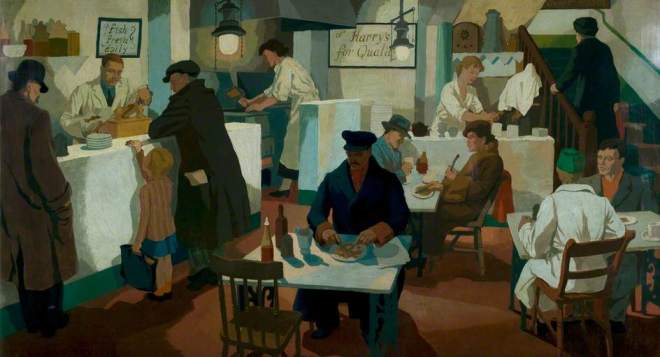 Also of course there is John Minton in Chichester: well written up in the Guardian here.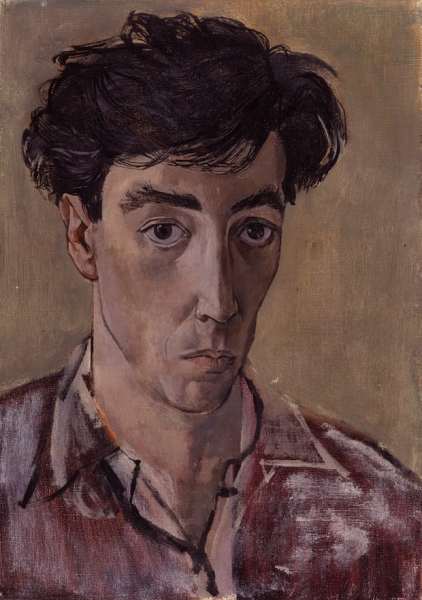 There was a very moving article by the new young Labour MP Laura Piddock. She described the vote on Labour's amendment to the Queen's speech (which sought to lift the pay freeze on poorly paid and undervalued public sector workers). The Government won and 'in their glory the Conservatives cheered. They laughed, they smiled, and gestured to us like kids in a playground…their laughter was blood curdling.' This is the same point as we made in an article in the Persephone Biannually a couple of years ago about women who opposed the fight for the vote. It wasn't that they did not want a vote. They deplored the system – that men are allowed, indeed encouraged, to bray and cheer and behave like children in the playground.
There was a dramatic reconstruction of the work of the Endell Street Hospital, set up by Dr Flora Murray and  Dr Louisa Garrett Anderson. 'Deeds not Words' is described here and is well worth seeing if it is on again.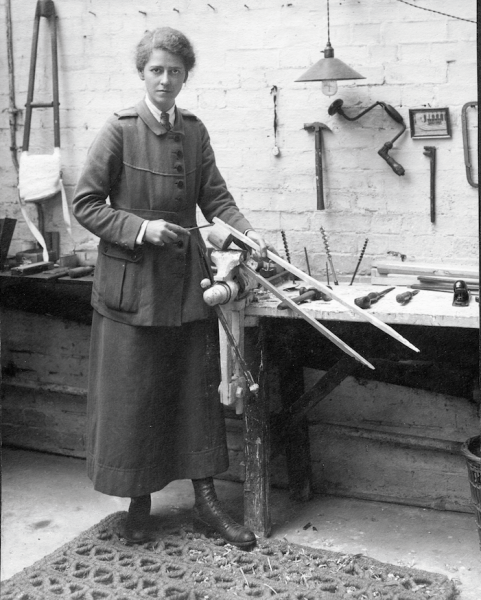 Finally, one of the greatest Frenchwomen who ever lived, Simone Veil, died three weeks ago.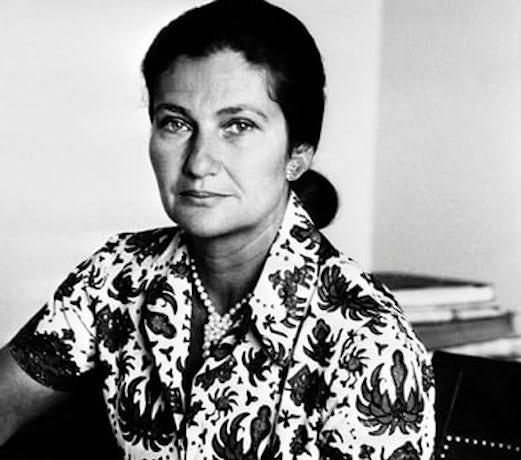 Her autobiography, which we sell in the shop, is an extraordinary (and beautifully translated) book. The forty pages describing the Holocaust are unique and unforgettable, as is Simone Veil's determination, aged 26 and the mother of three sons, to have a career of public service. Which she did. 'During a national homage at the Paris Invalides, in the shadow of Napoléon's tomb, President Macron addressed Simone Veil: "You have, Madam, made our old nation, better and more beautiful. Your grandeur is ours. As you are leaving us, will you please, Madame, accept the French people's deepest gratitude." We were all hoping for what followed. And so Macron ended his eulogy: "I have decided, in agreement with her family, that Simone Veil would rest at the Panthéon, alongside her husband." The crowd erupted in applause. President Macron had read the mood of the nation. We wanted nothing less for her than the highest accolade of the French Republic. For she was the best of France' (Agnes Poirier in the Observer). She was, naturally, a convinced European and in 1979 became president of the first directly elected European Parliament. What more can one say or do? Except wring one's hands in grief that Britain has no politicians who even approach her wisdom and stature.
Nicola Beauman
59 Lamb's Conduit Street
choosing a selection results in a full page refresh
Opens in a new window.
Opens external website in a new window.
Back to top