A Book a Month
We can send a book a month for six or twelve months - the perfect gift. More »
18 March 2017
We shall be on the March on Saturday with banners saying Women Writers for Europe (we felt that saying Persephone Books for Europe was too blatantly advertorial) so if you see one of us please say hello. We keep trying to feel better about Brexit but, along with sixteen million other people haven't succeeded yet. Roger Cohen wrote a column in The New York Times (before the good news of the Dutch election) which rather summed up our feelings. He said: 'The worst could happen. Nobody who has watched the British decision to quit the European Union in a strange little-England huff, or the election of Donald Trump with the "American First" anti-Muslim jingoism, can think otherwise. The liberal order has lost its centre of gravity. People without memory are on the march. They have no time for the free world if the free world means mingling and migration.'
In fact this, we hope, encapsulates the ethos of Persephone Books: we try to represent a) liberalism b) mingling and c) migration and would be mortified if these themes were not obvious in our (so far) 120 books, or in our two forthcoming books: Effi Briest, an 1895 German novel about adultery, acknowledged as one of the great works of European literature; and the Canadian 1944 novel Earth and High Heaven, a massive bestseller (it sold 1.5 million copies) which is a love story focusing on anti-Semitism in Montreal. Here are some reviews from the American edition:

We publish these two books on April 20th, the day the new Biannually should arrive at UK addresses (Europe and Rest of World a week later).
Still on the migration theme: here is a photograph of Manai Rwaeh with her two sons.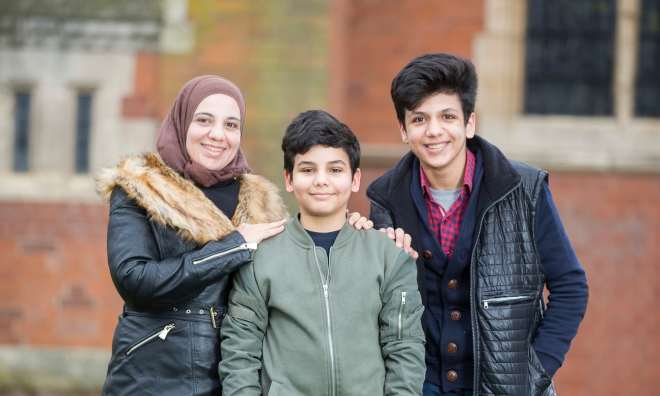 The family now lives near Nottingham. 'They are in a sense the lucky ones – five of the 6,000 who have been resettled in Britain so far under the Syrian Vulnerable Persons Resettlement programme. It was marvelous to read here that 'the people who received us were so welcoming, so nice. The house they took us to was full of furniture and food.' Manai also said: 'We think of ourselves now as part of British society and I wish to offer my services to the British people who hosted our family here.' We hear so much about people behaving inhumanely that it is marvelous to come across the occasional heartwarming story.
We went to a performance by Pilot Theatre Company of a play based on E M Forster's 1909 short story 'The Machine Stops'. It anticipates the invention of the internet and a time when human beings only communicate by skype. One cannot quote Forster (President of the Cambridge Humanist Society) too often: he wrote: 'The humanist has four leading characteristics – curiosity, a free mind, belief in good taste, and belief in the human race.' The incredibly prescient (1909 for goodness sake) story can be read here.
Persephone Books is a 'firestarter' ie. a sponsor for Everything is Possible: The York Suffragettes (which will be directed by the same director as The Machine Stops) which runs in York for the second two weeks of June, details here;  .
Some Persephone readers will know that we are all addicted to Nevil Shute and we found one we had not read – Requiem for a Wren. It is superb and so moving that only the hard-hearted would not cry; but it is so thought-provoking and interesting and well-written, we cannot recommend it enough. We have just started having a couple of shelves of 'vintage books' in the shop, paperbacks £5 and hardbacks £10, and shall try to ensure that we always have a few Nevil Shute novels among them.
Finally, Clover Stroud chose her five best books in The Week and we are delighted that one of them was Princes in the Land.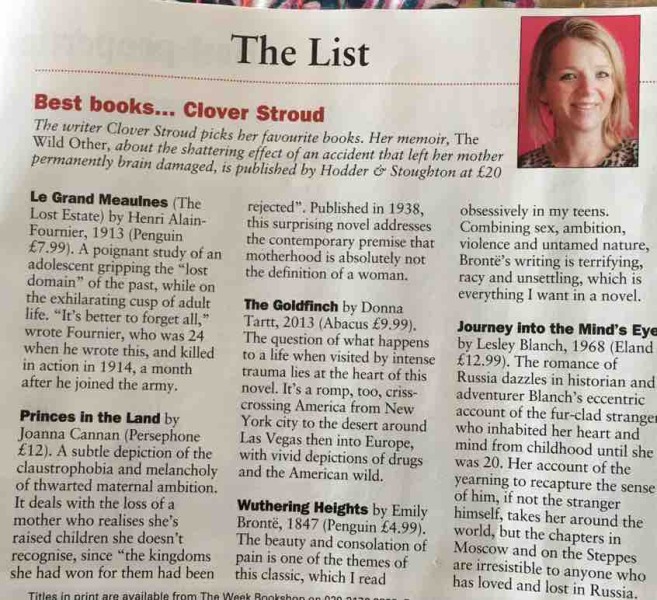 Nicola Beauman
59 Lamb's Conduit Street
choosing a selection results in a full page refresh
Opens in a new window.
Opens external website in a new window.
Back to top