A Book a Month
We can send a book a month for six or twelve months - the perfect gift. More »
3 August 2018
During July and August we have had a steady stream of work experience people (it's probably illegal to say girls, but they are mostly girls). We feel it is important for people to get some experience of office life but (we immodestly feel) in an environment which shows them that it can be fun. So much work experience consists of photocopying or making tea and not much else. For, it is true, it is difficult to find suitable tasks – you cannot say to a 17 year-old or even a 21 year-old, please get this book ready for the printer or please send out this person's six months' subscription. But we feel proud that we do manage to keep people interested and occupied during their three days with us. (For the curious: we pay £20 a day expenses and we give away stacks of slightly damaged i.e.. unsellable books. But above all we talk to people about what they are going to do in the future, which is, we feel, the important thing.)
For various reasons (and the heat was only partly a factor) July was a difficult month. But now we are through it and one of us (the other is chained to the office desk) has come to Bath for a few days. It is total heaven and we do nothing more energetic than read the Tony Hancock scripts, walk by the canal and eat the odd kipper. There is a Kaffe Fassett exhibition.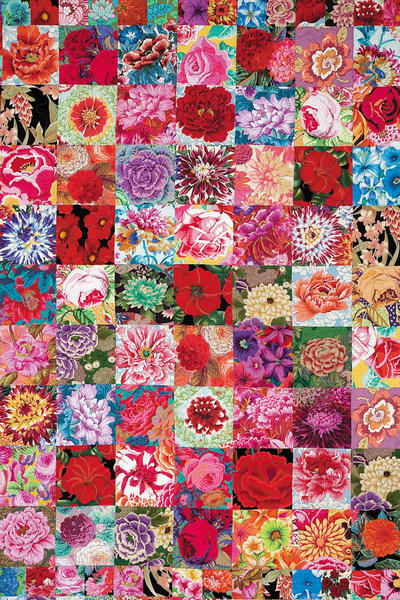 Speaking of which, next week it is The Festival of Quilts in Bermingham .
 Maureen Lipman reading Miss Pettigrew is on BBC Radio 4 extra for the next three weeks here ; it was sad that the amazing Anne Olivier Bell died –here is her obituary. She was inspiring for being the editor of Virginia Woolf's diaries (1877-84), something she did magnificently, and for being a 'Monuments Man' : 'In 1941 Anne Olivier Popham joined the Ministry of Information as a research assistant in the Photographs Division, and later the Publications Division, where her work was largely concerned with the production of informative booklets published by His Majesty's Stationary Office. In 1945 she was recruited for service with the MFAA by another Rubens expert, Monuments Man Sqdr. Ldr. E. Christopher Norris, who had given lectures on the artist at the Courtauld Institute while Popham was a student. She was transferred to the MFAA Branch of the Control Commission for Germany, and in October was stationed at Bünde in Westphalia, the Divisional Headquarters. The highest ranking female officer at headquarters in Bünde, she was in charge of coordinating not only the day-to-day organization of the office, but also that of the Monuments Men in the field. Her meticulously detailed  diaries from this time are preserved at the Imperial War Museum in London.' (Have these been published? If not, why not?)
There was an excellent piece in the New Statesman by Anna Leszkiewicz about the plethora of books consisting of short biographies of 'feminist heroines'. 'Their popularity shows the great progress mainstream feminism has made over the last few years. The idea that publishing would be revitalised by a series of gift books filled with the life stories of mostly dead, unconventional women would have been unthinkable a decade ago.' The downside, however, is that they are formulaic. 'It's more glamorous to be unconventional than it is for convention to become fundamentally more democratic. We need rebels at the edges of society in order for the mainstream to shift, but an individualistic approach to feminism elides the fact that most of its successes, from suffrage to civil rights to legalising abortion, are thanks to grass-roots collective action.' There is a parallel here with Persephone books Though perhaps it is too hot to work out what it is..
Finally, next Tuesday 14th August at 7.15 there will a talk by Irene Cockcroft at the Camden Local Studies and Archives Centre in Holborn Library next Tuesday: "Centennial Reflections. The Slade and Suffrage Art".
Nicola Beauman
59 Lambs Conduit Street
choosing a selection results in a full page refresh
Opens in a new window.
Opens external website in a new window.
Back to top