A Book a Month
We can send a book a month for six or twelve months - the perfect gift. More »
3 December 2017
The cold weather has now begun in the UK and we are bringing up the heaters from the basement (no central heating in a Grade 2 listed Georgian building) and have put up the Christmas tree and Christmas stars. We are busy with Christmas orders; Claire Tomalin is talking about her Bloomsbury life at a Lunch on Wednesday; and it's the street Open Day on Thursday.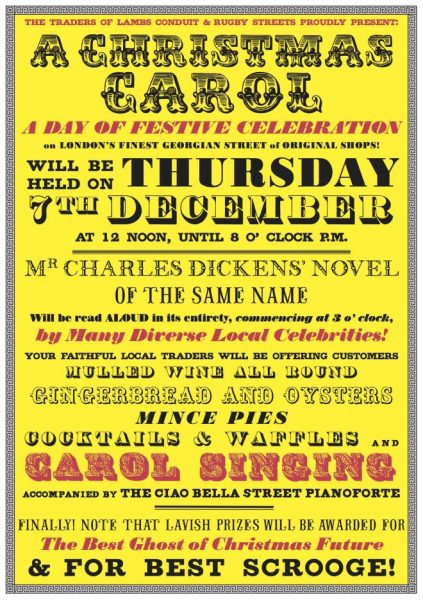 Poster alert: for those who ask (as people often do) if our posters are for sale – one or two are but not the majority –  these two posters are in the next Onslows auction: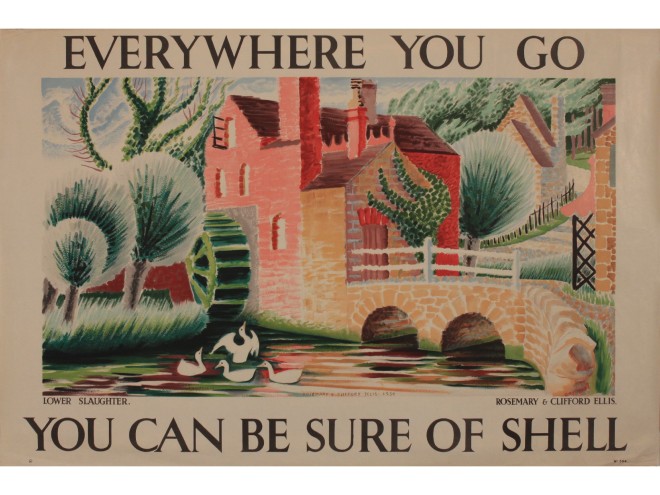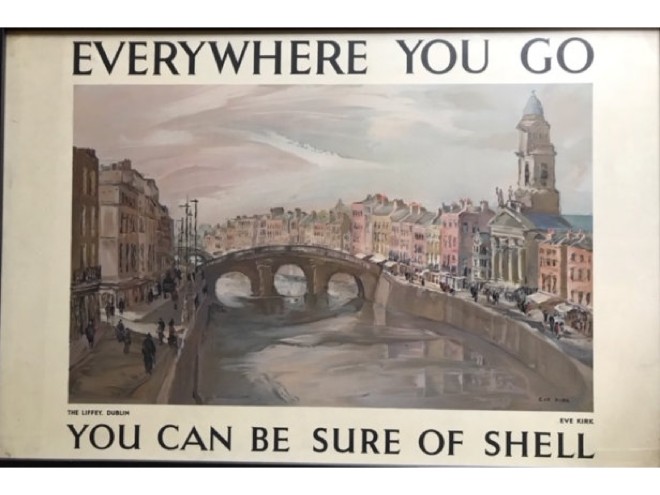 One of our three April books will be a satire, called Tory Heaven or Thunder on the Right, by Marghanita Laski, which is about what Tories really want: seventy years after it was first published, it is still painfully topical. And painful is the word. Marghanita would have been stunned to read in The Economist (of all places) this week: 'However bad a politician Theresa May seems to be, the reality is worse' and 'However dysfunctional the Downing Street machine seems, the reality is still more chaotic.' Etc. etc. Nevertheless, the atmosphere at Persephone Books is one of optimism: we cannot accept that our country has been wrecked and are hopeful  that there will be a general election in the spring and this nightmare will be over. Of course this is a minority position but we are sticking to it. At the same time, for those of us who are able to apply for dual nationality, this is ever higher up the 'to do' list. Natasha Walter wrote an excellent article about her ancestors and her mixed feelings about becoming a German citizen. Here are her great-grandparents, Mathias and Clementine Stein with their children in the late 1920s.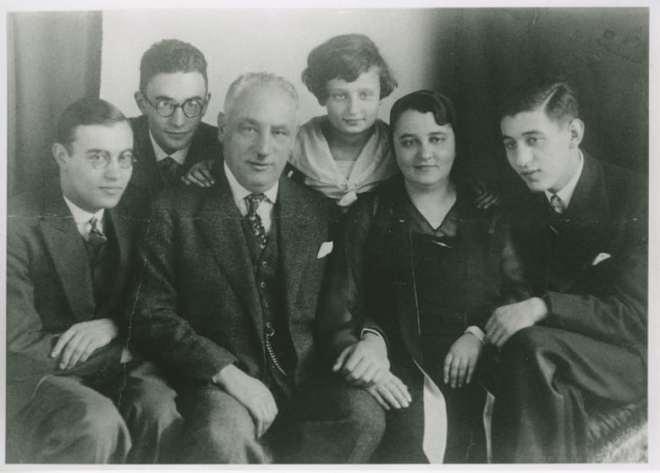 They died in the Holocaust in 1942 although their children, including Natasha Walter's grandmother Eva (centre), survived. There are several Persephone books we would recommend for anyone who feels they want to know more about the issues raised in this article, of these we would particularly mention Manja, Little Boy Lost and Maman, What are We Called Now? And of course there is An Interrupted Life and On the Other Side and Farewell, Leicester Square.
A piece in The Bookseller (unfortunately behind a pay wall) said some very  nice things about us but one remark was crashingly untrue: that we have sold 77,000 copies of Miss Pettigrew. In fact we have sold double that. And counting.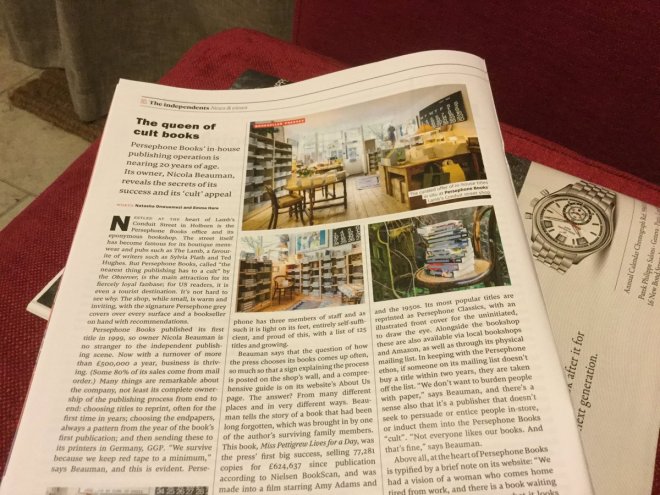 Adam Fergusson's The Sack of Bath has had a new lease of life, partly for a sad reason, which is that Michael Briggs (best-known to novel readers as the husband of Isabel Colegate who wrote The Shooting Party) died in the summer. The Telegraph obituary began: 'He was for twenty years an extremely successful Chairman of the Bath Preservation Trust. It is hard to exaggerate the threats which hung over the historic buildings of Bath (well described in Adam Fergusson's book, The Sack of Bath) when Michael Briggs became a trustee of the trust in 1970. Large swathes of small Georgian artisan houses had already been bulldozed and property developers were looking forward to making further huge profits. The local planning authority of the day often seemed ignorant, indifferent or worse.' This inspired the chairman of the Bath Preservation Trust to reread the book. He wrote in the BPT newsletter: 'I would recommend it to everyone to remind ourselves how lack of care and misguided development put Bath at such risk.' The talk Adam Fergusson gave after our new edition was published is here.  And on its website the BPT calls it 'a fierce and angry polemic. Through words and photographs it is unashamedly outspoken, outraged and vituperative. Adam Fergusson (with the late James Lees-Milne) wrote an article in The Times about what was happening and then turned it into a book. This had the benefit of distressing and poignant photographs by, among others, Snowdon, EL Green-Armytage and David Wood (it is impossible, now, to be certain who took which photograph: all were giving their services pro bono). This is a short, 80 page book – but every page is illustrated.' The absolutely heartrending photographs by Lord Snowden are on the web too .
Linda Nochlin, who wrote the important 1971 article 'Why Have there been no Great Women Artists?' has died,  there was an obituary in Art News. She was a great champion of one of our favourites, Alice Neel. This is Mother and Child 1967, taken from an excellent article about Alice Neel by Clare Messud.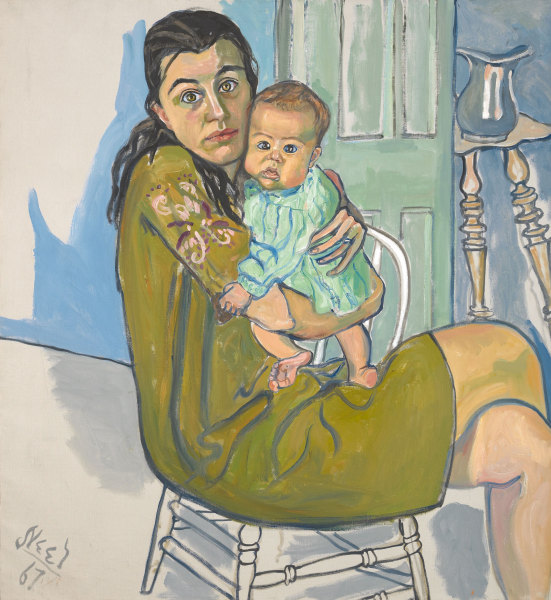 There was a 'dialogue' in the Guardian between Hillary Clinton and Mary Beard. We of course sell Women and Power in the shop. It was reviewed by Rachel Cooke, who compared it to Kate Millett's path-breaking Sexual Politics.
Finally, for anyone who can get to the always brilliant Finborough, this page gives details of the Zangwill play and the Jerome K Jerome play, both of which (for different reasons) will be of great interest to Persephone readers.
Nicola Beauman
Lamb's Conduit Street
choosing a selection results in a full page refresh
Opens in a new window.
Opens external website in a new window.
Back to top