A Book a Month
We can send a book a month for six or twelve months - the perfect gift. More »
4 March 2018
The snow has nearly gone, many are relieved but some, like the West Country grandchildren, are already nostalgic for the days in early March 2018 when they 'turned into a Norwegian family where all we do is go out tobogganing, come home and warm up and drink honey and lemon tea, and then head out again. Over and over and over, for days on end, it seems.' And Lydia's photograph of the shop during a snowstorm received more 'likes' on Instagram here than we have ever had before.
Now w are getting ready to  launch the three April books, the new Biannually is being written and the shop is busy with all the different kinds of wrapping/packaging that we have decided on for each book. The first 1000 copies of Despised and Rejected will be wrapped in a facsimile of the page of The Times where the court case banning it was reported, as well as being tied in pink ribbon; Young Anne comes with a postcard photograph of Dorothy Whipple; and Tory Heaven has a coloured 'belly band' showing the grades A to E into which the Tories successfully divided the nation.
The tree vandals in Sheffield are at it again (after a brief rest, apparently), cf. this article.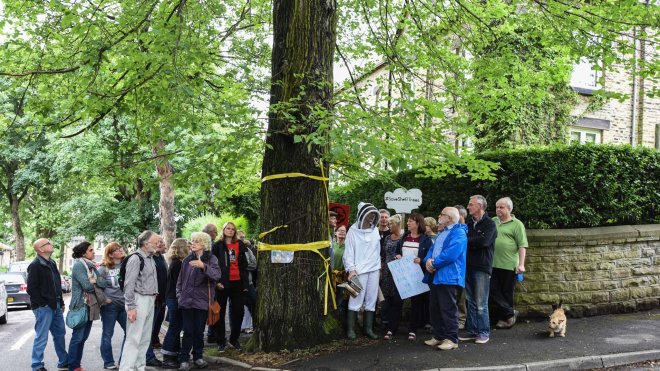 It seems very likely that Sheffield Council wants the trees removed for financial motives. And some people want them removed to get more light into their property or a better TV signal. But the majority are devastated at the trees' disappearance. Here are some of the reasons for valuing them: 'life expectancy if you live on a street with trees is around seven years longer; better mental health; more likely to exercise; more likely to walk; aesthetically beautiful…habitat, birds, insects.' After we wrote about the Sheffield trees last time, someone came in to the shop to try and convince us why felling is a good thing. We were polite. But felling of a non-diseased tree is always vandalism. Most Londoners are so outraged by the felling of the trees at Euston that when/if HS2 is built they will boycott the line for ever in protest at the trees that were cut down.
But in general, apart from the disaster of Euston, London seems to cherish its trees and indeed there is an excellent book which we sell in the shop detailing all the varieties of trees in the capital.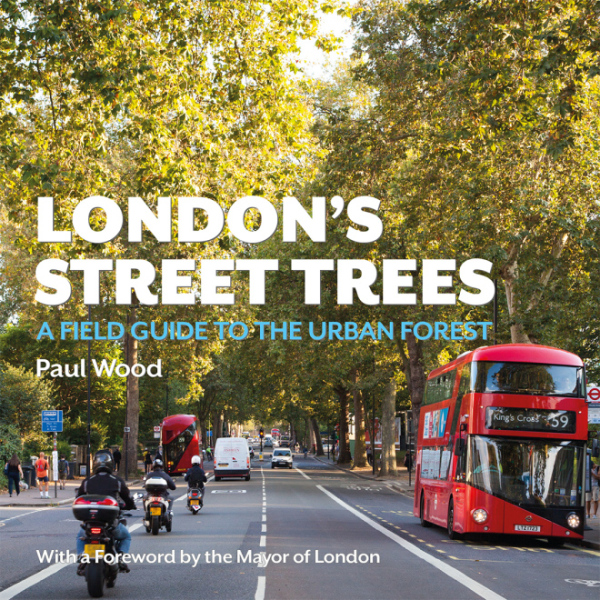 There is only one thing missing (but perhaps the Street Trees blog will do that one day): a live update as to when the mimosa tree off Kensington High Street or the cherry trees in Herne Hill are actually in bloom, so that we know when to go and see them.
Here  is a list of some of the suffragette events and exhibitions happening in the UK this year. We shall definitely be marching on Sunday June 10th: the marches are in Belfast, Cardiff, Edinburgh and London.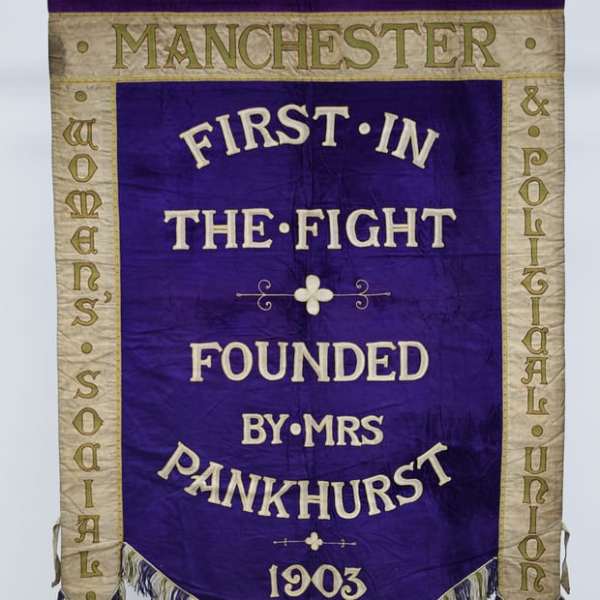 And the best book we read this week? Fred Uhlman's The Making of an Englishman (1960). This was inspired by a visit to the Fred Uhlman exhibition at Burgh House (written up on the Persephone Post two weeks ago) and also an umpteenth re-reading of Reunion. A couple of years ago Sadie Stein wrote a good piece on the Paris Review blog about reprints in general and Reunion in particular (Persephone was mentioned).
In October we publish a 1924 novel called The Call by Edith Zangwill which is about a woman scientist who gives up her research to campaign for the vote. The heroine is modelled on the physicist Hertha Ayrton.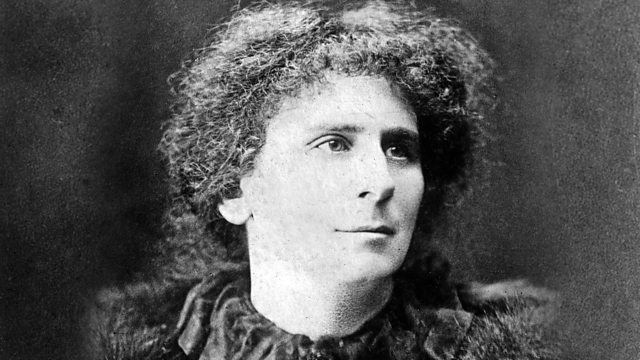 She is mentioned in a new book about women scientists and suffrage by Patricia Fara, reviewed here. This is from the original Guardian obituary: 'Mrs Ayrton took a keen interest in the professional and political enfranchisement of women. It was her opinion that women were naturally inventive and original, and that these qualities, joined to the capacity for patient work that is universally allowed to be theirs, especially fitted them for scientific work. Her house was a centre for suffragist endeavour, and it was there that Mrs Pankhurst was taken to be nursed back to health when she was released from Holloway early in 1913.'
Here is a recipe from Waitrose Weekend for Welsh Cakes: rub 225 g self-raising flour into 100 g butter; stir in a bit of sugar; stir in a beaten egg and 2 tbsp milk – it should be a soft dough which you roll out to a half cm and cut with a scone cutter. Fry in a cast-iron frying pan (well greased) till brown on both sides. (There are very similar recipes of course in Good Things in England, on pp 83-5.)
We were sent a marvellous book: The Women who Built Bristol 1184-2018 and now sell it in the shop.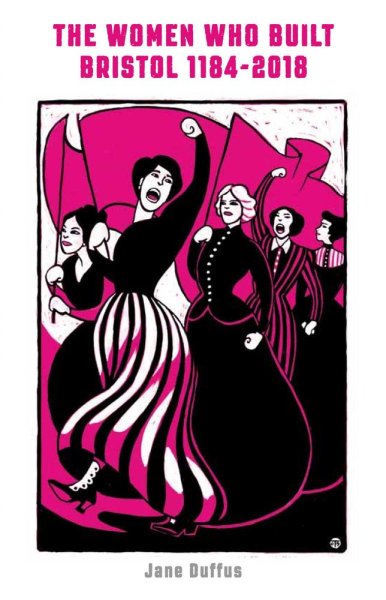 It is about all the incredible women who made Bristol what it has become over the years, ranging from Mary Sophia Allen (suffragette) to EH Young (suffragist and, most importantly, novelist) and taking in along the way women like Sarah Guppy who patented the design for Clifton Suspension Bridge and Ellen Terry.
Finally, we had an excellent trip to Bradford and to the Textile Archive. Here is a photograph kindly taken by one of the participants.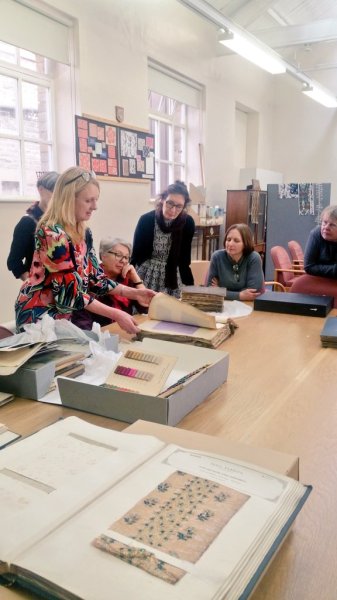 Nicola Beauman
59 Lambs Conduit Street
choosing a selection results in a full page refresh
Opens in a new window.
Opens external website in a new window.
Back to top