A Book a Month
We can send a book a month for six or twelve months - the perfect gift. More »
1 September 2015
It has generally been a glorious summer and a perfect week at Welcombe Mouth in North Devon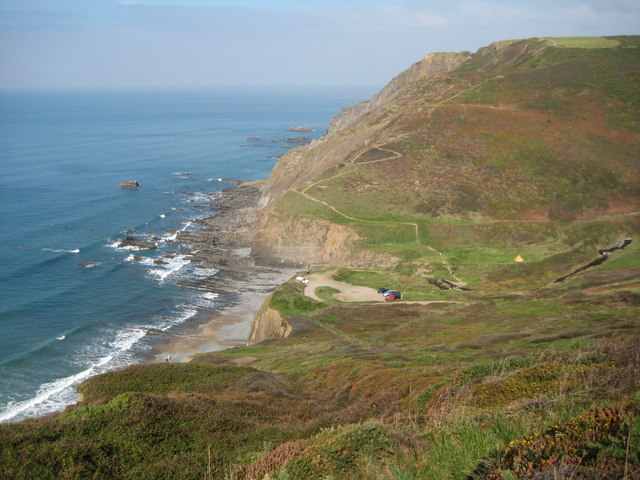 was followed by some peaceful days in Cambridge with a lot of quiet reading (Henrietta Lamb Reading 1949 by Henry Lamb):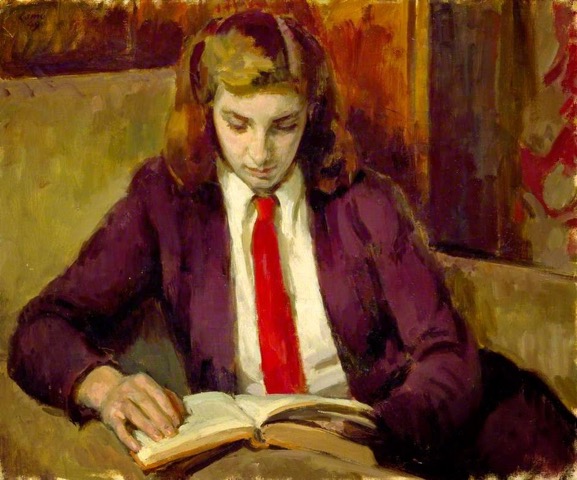 Jane Brocket of Yarnstorm wrote about Miss Ranskill here. She called it 'a marvellous book, which should not be taken lightly… a wonderful, eccentric, unusual, devastatingly clear-sighted novel, and one in which small-minded women do not come out smelling of roses. It's funny, touching, and I highly recommend it.' Jane also found some glorious gladioli pictures which are appearing on the Post this week. Next week's Post will feature paintings by Charlotte Johnson Wahl which are on display at the Mall Gallery  from Monday September 7th to Saturday 12th. Here  is the article the curator Nell Butler wrote in the Telegraph. The painting below is Dinner at East Hampton 1980 .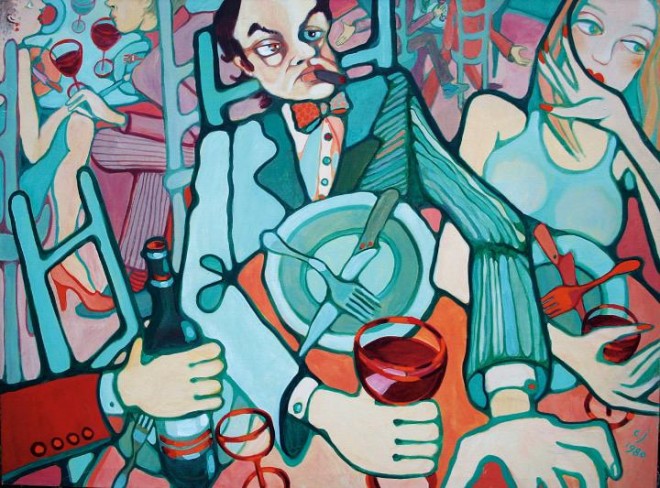 One of Charlotte's paintings of NYC will be in the shop window over the autumn.
There was a BBC programme about Melvyn Bragg which was interesting in a myriad of different ways. It made one admire him hugely and resolve to read all his novels, not just some. And do watch this ten-part BBC2 series about our friends Frank and Saba who run a safari camp in Kenya and work for Save the Elephants. Here they are with friends and daughters (who speak Swahili as their first language). Their bravery is overwhelming, and anyone who has children their age will have their heart in their mouth much of the time they are 'enjoying' the programme. And next time we are tempted to grumble about some trivial aspect of our comfortable European life we shall think about the wilds of Kenya and give ourselves a mental shake.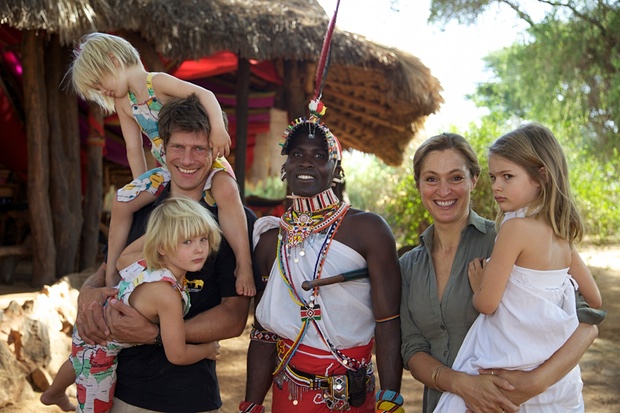 And here is an article about Frank and Saba in the Guardian.
This Thursday September 3rd Atonement is on More4: if you watch through to the end you will see that Vanessa Redgrave is holding a Persephone book; there is an exhibition at the Wiener Library until October 2nd which is highly recommended. It's about the Jewish Relief Unit after the war and is. especially interesting about the amazing Rose Henriques;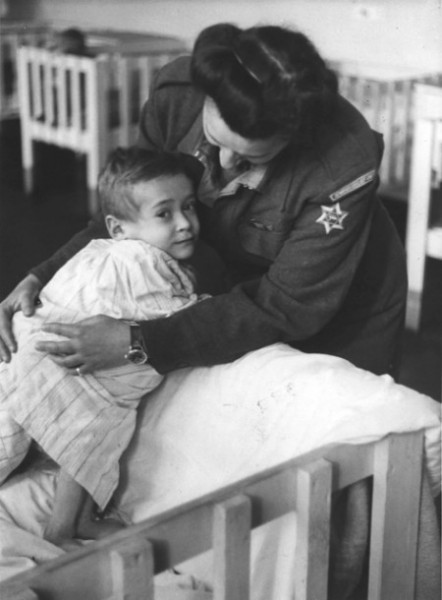 Jonathan Bate published a thought-provoking piece in the New Statesman: 'Reading for your life, how books help us to be better human beings'; Laura Freeman wrote here about the joys of fruit and mentioned the Vicomte de Mauduit's 'handy foraging guide, first published in 1940 to the delight of hungry, Spam-rationed Britons. De Mauduit hoped that his advice on how to find and cook wild fruits and vegetables would outlast the war. "When Peace will again come on Earth," he wrote, "the people of Britain, already made conscious through food rationing that meals no longer consist of a hot and then cold 'joint with two veg', will find this book a practical and valuable guide to better things"'; there was an article in the Guardian  about Blackburn but inexplicably it failed to mention its greatest novelist, Dorothy Whipple; a Persephone reader has framed six of our endpapers most beautifully: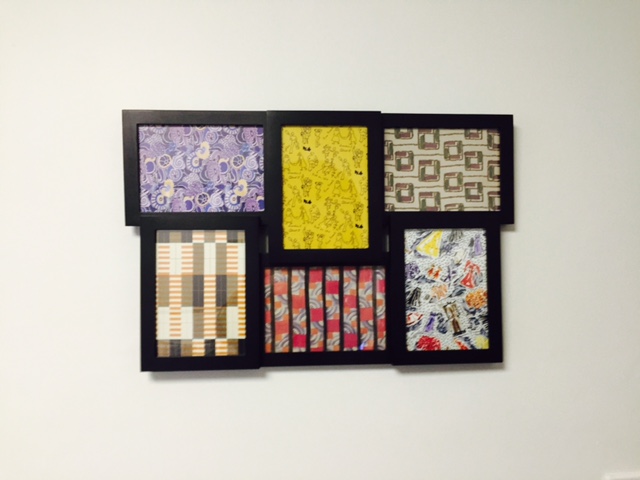 Finally, Anthony Seldon, who is the grandson of Wilfred in Wilfred and Eileen, has written a profound and enlightening book called Beyond Happiness: the trap of happiness and how to find deeper meaning and joy. In the book he says about Etty Hillesum that for him 'she ranks alongside the better known Dietrich Bonhoeffer and Martin Niemoller. She is my absolute heroine of the twentieth century.'  We are extremely proud that we have had An Interrupted Life  in print for fifteen years (it is Persephone Book No. 5) and heartily agree that Etty is as important a figure as Bonhoeffer and Niemoller.
Nicola Beauman
59 Lambs Conduit Street
choosing a selection results in a full page refresh
Opens in a new window.
Opens external website in a new window.
Back to top